Cornbury Park receives licence for music festival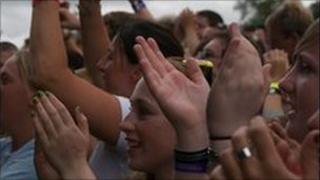 Lord Rotherwick of Cornbury Park has been given a licence to host a summer festival despite several objections from local residents.
The Rotherwicks promised the Wilderness Music Festival run by the MAMA Group would be "wholesome and magical".
Three large-scale events and 10 smaller ones can now be held at the site each year.
They take the place of the Cornbury Festival, which has moved to a new site at Great Tew.
Organiser Hugh Phillimore ran the event on the Rotherwicks' estate for seven years.
His company Cornbury Music Festival Ltd went into liquidation in November 2010 and he and the Rotherwicks parted company.
He will hold a rival festival on 1 to 3 July and retains the Cornbury Festival name.
Larger events
Lord and Lady Rotherwick originally applied to West Oxfordshire District Council for a single general licence covering all events on the site over the year.
This included four larger events with audiences of up to 20,000 each.
The application received 74 objections from local residents and nine letters of support.
The results of the licence hearing restricted them to three large events.
Two of these can include music until 2300 GMT but only one can operate as a music festival.
Lord Rotherwick would not confirm rumours that the music festival would take place on the same weekend as the Cornbury Festival in Great Tew.
"Let's get over one bridge at a time," he said.