Cuts 'will not affect' front-line Thames Valley police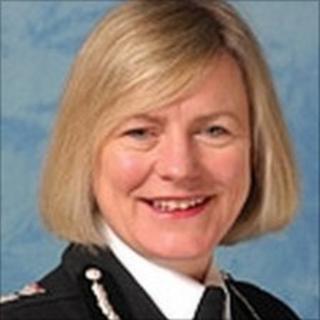 The chief constable of Thames Valley Police has said that forthcoming cuts will not affect front-line positions.
Up to 250 policing jobs and 550 other staff posts are currently under threat in the region as the force aims to save £52m over the next four years.
This amounts to 10% of the total workforce in Berkshire, Oxfordshire and Buckinghamshire, but Sara Thornton said the figures were a worst case scenario.
"I think the blue line is as thin as it should be in Thames Valley," she said.
'Affecting morale'
Graham Smith, chair of the Thames Valley Police Federation, warned that the 250 policing jobs were the "equivalent of all the constables in Oxford city and South Oxfordshire being taken away from us".
While admitting the impending cuts were affecting morale, he said that police officers would do everything they could to ensure any reductions would not affect public safety.
The Thames Valley Police Authority will meet on February 17 to decide where the savings will be made.
Ms Thornton told the BBC the government was looking to save money by asking forces to work together on procurement and technology.
In December she warned the 16% cut in police budgets outlined in the government's Spending Review would result in "noticeable reductions in service".