Facebook U-turn over woman's breast cancer scar photo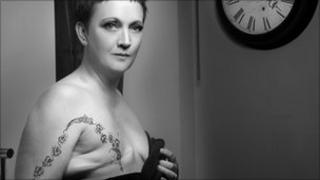 Social networking site Facebook is to allow photographs of a woman who had surgery for breast cancer after it removed them from her profile.
The pictures of Anna Antell, 43, from Eynsham, Oxfordshire, were initially deemed to be "nudity" and taken down.
Facebook now says it supports her right to share her experience and the images of her post-op scars can be published.
Ms Antell, who said it was "brilliant news", will again upload the images which she hopes will raise awareness.
One of the pictures which was removed depicts Ms Antell covering one breast while showing the scar tissue of the removed breast.
She said: "I think it is really good they have realised that it is a valid thing; me showing a bare shoulder and a scar is not offensive.
"It is important to show these images to raise awareness to show what happens.
"If they [Facebook] are going to enforce something they have to do it sensibly, and it is good to see sense prevail."
Ms Antell said the photographs were removed from her private profile page.
Facebook uses software to try to detect images which might be offensive, while users can also report pictures.
Facebook spokeswoman Sophy Silver said: "We always strive to get the balance of our policies right, to enable people to share their experiences while still being mindful of how to protect other people, some as young as 13, that are on Facebook.
"We do not allow nude images on the site, but recognise that we need to enforce this policy sensitively and support Anna's right to share her experience of her friends, including photographs of her scar."