Final say on Bicester eco-town proposals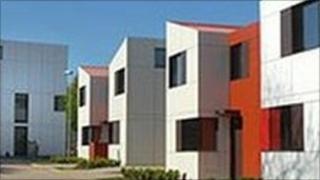 People in north Oxfordshire have their last chance today to have their say on plans for a new eco-town in Bicester.
Bicester Town Council, NHS Oxfordshire, local businesses, and Cherwell District Council (CDC) all contributed to the "Bicester Vision" document.
One of the ideas is for a "green cemetery" with space for woodland burials and quiet recreation. A new theatre has also been suggested.
The public consultation period began on 23 August and ends on 1 October.
'Envy of the country'
CDC leader Cllr Barry Wood said: "This document gives a clear view of how all of these organisations view the future of Bicester.
"Our plan is to create a town which will be the envy of the rest of the country while remaining sustainable for future generations."
Bicester was named in July 2009 as one of four areas chosen for development of what the previous government dubbed "eco-towns".
The proposal will see 5,000 zero-carbon homes built in Bicester over the next 20 years.
The other three areas chosen are St Austell in Cornwall, Rackheath in Norfolk and Whitehill Bordon, East Hampshire.