Leading Oxford geneticist awarded Lasker accolade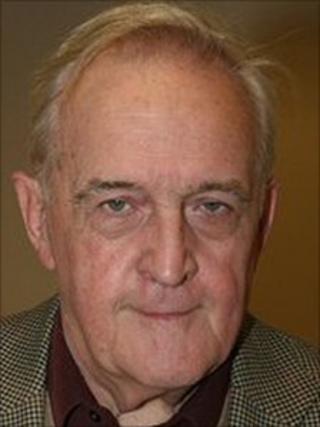 A leading Oxford professor has been awarded a top American prize for 50 years of biomedical science research.
Sir David Weatherall is the only person from outside the US to be honoured with the Lasker award this year.
He has been recognised for his research into genetic diseases of the blood and work to improve care for thousands of children with thalassaemia.
Many Lasker winners have later won Nobel prizes. Sir David will receive his award on 1 October in New York.
Thalassaemia is a set of inherited blood disorders that affect the body's ability to create red blood cells and can lead to anaemia of different severities.
As well as using a range of approaches to determine the molecular and genetic causes of thalassaemia, Sir David has been able to improve clinical treatment of the disease and improve care, particularly in the developing world.
'Tremendous honour'
"It's a tremendous honour to be given this award," said Sir David, emeritus professor of medicine.
"It's both a surprise and a delight to have my work and my career recognised in this way.
"It's also a tribute to all my colleagues - researchers, doctors and healthcare professionals - who have contributed so much to this work."
Oxford University now has a network of long-standing clinical research units in Thailand, Laos, Vietnam and Kenya funded by the Wellcome Trust, and a Medical Research Council unit in The Gambia.
The University said these units, and their partnerships with local doctors and researchers, are key to its strengths in combating infectious disease.
Sir David established an Institute of Molecular Medicine at Oxford University in 1989, which was renamed the Weatherall Institute of Molecular Medicine when he retired in 2000.
The institute's 400 scientists work on areas of molecular and cell biology that can improve scientists' understanding and treatment of diseases ranging from cancer to HIV/AIDS.
The Lasker Awards, established in 1945, have recognized the contributions of scientists, physicians, and public servants across the world that have made major advances in the understanding, diagnosis, treatment, cure, and prevention of human disease.
Seventy-six winners of Lasker awards have received the Nobel Prize, including 28 in the last two decades.