School of Government launched at Oxford University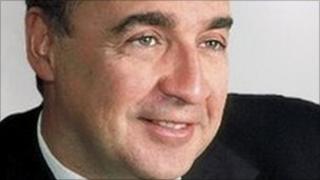 Oxford University hopes it will become the number one centre for training future world leaders with the launch of its School of Government.
Russian-born businessman Leonard Blavatnik donated £75 million towards the Blavatnik School of Government.
The University is contributing an additional £26 million as well as land in the Radcliffe Observatory Quarter which will house the new building.
It is hoped more than 40 academic posts will be created.
The first students will start a one-year Master's degree in 2012 and student numbers will increase to approximately 120 within the next few years.
An international search for the inaugural Dean is currently under way and planning has begun to design the building to house the new School.
'World leading'
The University has educated 26 British Prime Ministers and over 30 other world leaders.
Lord Patten, Chancellor of the University of Oxford, said: "This is a once-in-a-century opportunity for Oxford.
"Through the Blavatnik benefaction, Oxford will now become the world's leading centre for the training of future leaders in government and public policy - and in ways that take proper account of the very different traditions, institutions and cultures that those leaders will serve."
Mr Blavatnik, who was the guest of honour at the opening ceremony, said: "Oxford University's reputation provides the school with the opportunity to bring together distinguished teachers and leaders in government to address the entire spectrum of policy issues.
"My family and I look forward to the school's significant contribution to all nations and citizens of the world in the years ahead."
The Prime Minister David Cameron, an Oxford graduate, called Mr Blavatnik's gift "a very generous act of philanthropy".
During the launch a video message was played from Bill Clinton, former President of the USA, in which he said: "We live in a more interdependent world than ever before - certainly more so than when I attended Oxford as a Rhodes Scholar more than forty years ago.
"Oxford's reputation as an international powerhouse of research will help students and the global community to better understand not just politics and economics, but also public health, environmental science, development, genetics, the humanities."
Mr Blavatnik, 53, whose fortune is estimated at £3bn, is founder of Access Industries and made his money in oil and other industries. He is now based in the United States.
Oxford University said Mr Blavatnik was a philanthropist with a long-standing involvement in numerous educational projects in Europe and the US.
The University said Mr Blavatnik's gift was one of the most generous in its 900-year history.