Crash pilot may not have been fit to fly - MoD report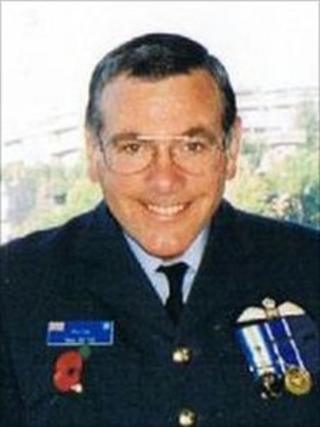 A report into an RAF plane crash in Oxfordshire that killed a pilot and cadet has found the pilot may not have been fit to fly.
Flt Lt Mike Blee and cadet Nicholas Langley-Rice died after their training aircraft hit a glider near Drayton.
A Ministry of Defence (MoD) report said the pilot had a back condition which meant he could not fully move his head to scan the airspace around him.
The report claims this contributed to the crash in June 2009.
Four other contributory factors to the crash were also identified including the lack of effective communication between different aircraft.
"Supervision, at all levels" was also highlighted as an issue.
The service inquiry has made 18 recommendations to the RAF relating to procedures, training and equipment used for air experience flights.
Andrew Robathan MP, Minister of State for Defence Personnel, said 12 of these changes have already been implemented and the remaining six are being considered.
He added: "The purpose of a service inquiry is to establish the circumstances of the loss and to learn lessons from it; it does not seek to apportion blame."
The report was unable to establish whether Flt Lt Blee, who was 62, or 15-year-old Mr Langley-Rice, from Calcot, near Reading, was in control of the Grob Tutor G-BYXR at the time of the collision.
"If the cadet was flying the aircraft it is possible that the tutor was distracted from his look out scan," the report read.
The glider pilot, from Hampshire, escaped with minor injuries after parachuting to safety.