Bicester 'eco-town' proposals go on show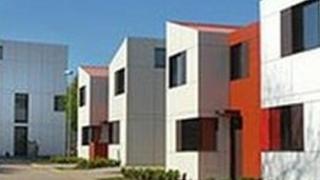 More detailed plans have been published for a proposed "eco-town" in north Oxfordshire.
The proposal will see 5,000 zero-carbon homes built in Bicester over the next 20 years.
The latest ideas on the first phase include 400 to 450 homes, including 30% classed as affordable, retail units, a care home and a community centre.
Residents have until 17 September to comment on the plans.
There will also be a number of drop-in sessions in the town centre over the coming days.
Bicester was named in July 2009 as one of four areas chosen for development of what the government dubbed "eco-towns".
The other three areas chosen are St Austell in Cornwall, Rackheath in Norfolk and Whitehill Bordon, East Hampshire.