Children to face £80 litter fines in Oxford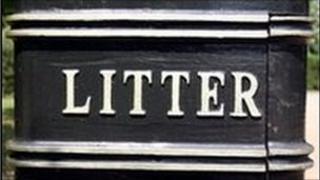 Children as young as 10 face being fined £80 for dropping litter in Oxford after the proposal was approved.
The city council will extend its fixed penalty notices to young people aged 10 to 17 as part of its "zero-tolerance approach" to littering.
The council had only previously been able to give warnings to under-18s.
Enforcement officers will work with police and the Youth Offending Service to deal with offenders.
Anyone caught will be first issued with a warning and their details passed to Thames Valley Police.
In November 2009, Oxford City Council said it was adopting a zero-tolerance approach to litter enforcement with the launch of Cleaner Greener Oxford in the city centre.