'Big debate' looks at county cuts in Oxfordshire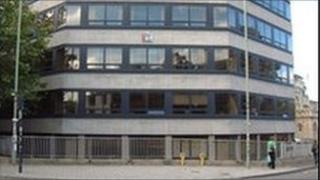 Five public meetings have been planned for this month to gather views on how major cuts to Oxfordshire County Council's budget can be made.
The government has indicated that most departments will have to deliver cuts of 25% between 2011 and 2015.
The county council is currently looking to make more than £200m of cuts by 2015.
The figure may be adjusted after the government's spending review in the autumn.
The county council provides 80% of local council services including schools and education, libraries, museums, highways and waste disposal.
It receives about two-thirds of its funding from central government.
The council has already been required by central government to make £13m of cuts in 2010/11 in addition to its own savings programme following cuts to grants announced in June and July.
Five public meetings will take place between 1930 - 2100 BST on 7 September at County Hall, Oxford; 16 September at Cornerstone Arts Centre, Didcot; 21 September at Langdale Hall, Witney; 29 September at Town Hall, Banbury and 30 September at Abbey Hall, Abingdon.
'Stark choices'
Residents who are unable to attend one of the public meetings can still contribute to the big debate on the county council's website.
Councillor Keith Mitchell, the Leader of Oxfordshire County Council, said: "None of us are under any illusions about the stark nature of the choices that face us here.
"We will have to cut back significantly if not completely on some of our services.
"The level of change will be unprecedented.
"It is important that we factor in the views of Oxfordshire residents when making these incredibly tough choices.
"Constructive and innovative ideas are very welcome."