No charge after WWII bunker blast in Faringdon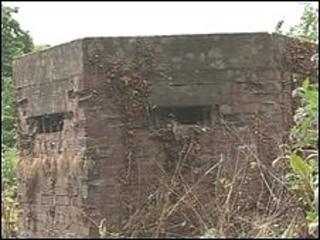 A man arrested after an explosion inside a WWII bunker which injured two teenage boys in Oxfordshire will not face charges, police have said.
The 62-year-old from Faringdon was arrested in June on suspicion of causing an explosion with intent to cause grievous bodily harm.
The boys suffered burns after smoking inside the pillbox on London Road.
It is thought one of them threw a cigarette into a bucket containing explosive powder.
A Thames Valley Police spokesperson said no further action would be taken against the man.