Man jailed for child sex offences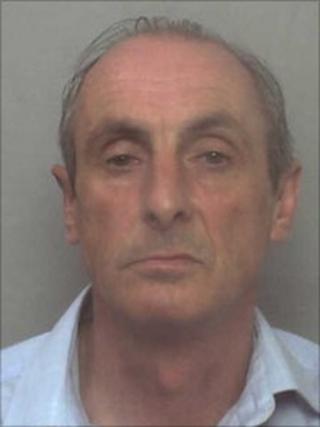 A 50-year-old man has been jailed for eight years after being found guilty of sexual offences against a child.
Terence Phillips, who is from Wantage, Oxfordshire, but now lives in Pembrokeshire, was arrested in June last year and charged in December.
He was found guilty of four counts of sexual offences against a child last month.
Phillips, of London Road, Pembroke, was sentenced at Oxford Crown Court on Friday.
The offences were committed over a three-year period and started when his victim was 11.
Phillips was given a five-year sentence for attempted rape on a child aged under-13 and three years for causing a child to engage in sexual activity, with the sentences to run consecutively.
'Tremendous courage'
He was also given two two-year sentences for sexually assaulting a child under-13. They will run concurrently.
Det Con Alex Gill, Thames Valley Police, said: "This is an excellent result, which reflects the seriousness of the offence that Phillips has been convicted of.
"I would like to pay tribute to his victim, who has shown tremendous courage throughout this whole process.
"This case also shows that no matter how long ago the offences occurred, Thames Valley Police will always seek to bring offenders of this nature to justice."