Injured girl sues Oxfordshire County Council for £4m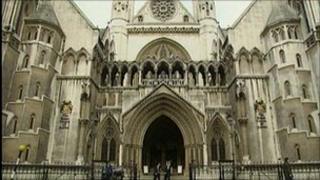 A girl left disabled after being shaken by her father is suing a council in the High Court for failing to secure enough compensation.
The 17-year-old, from Oxford, needs 24-hour care after the attack in 1994.
But because Oxfordshire County Council left it until 1996 to apply for compensation, her payout reduced from a predicted £3.2m to £500,000.
The council says submitting compensation forms is not its responsibility.
'Parental responsibility'
The teenager, who cannot be identified, was a one-year-old when she suffered the injuries and was taken into county council care.
Her barrister, Frank Burton QC, said the council had taken on "parental responsibility" and should have made a prompt application to the Criminal Injuries Compensation Board (CICB).
But it was not lodged before April 1996, when the CICB was became the less generous Criminal Injuries Compensation Authority (CICA).
She is now suing the council for more than £4m, representing the difference plus lost interest.
The council said it had been under no duty to lodge a claim with the CICB on the girl's behalf and it would not be "fair, just and reasonable" make them liable.