John Radcliffe Hospital maternity reshuffle scrapped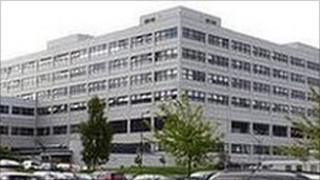 Plans to reshuffle the maternity unit at Oxford's John Radcliffe Hospital over the summer have been scrapped.
It would have seen the Silver Star Unit, which specialises in high-risk patients, moved from level six to level five for the second summer in a row.
The move last year, due to a shortage of midwives, raised fears that separating vulnerable patients from specialist staff could jeopardise care.
But the hospital has now decided to keep Silver Star on level six.
'Monitor arrangements'
It said a reorganisation would still see an overall reduction of four beds over the summer but it believed this would not affect care.
In a statement the hospital said: "After consultation within the Oxford Radcliffe Hospitals Trust the maternity department has revised its plans for summer staffing in maternity services.
"The maternity service will now continue to work on both levels five and six but with a reduced number of beds on level six.
"We will reduce the number of beds on level six by eight, to 17. We will then increase the number on level five by four beds.
"We will be monitoring these arrangements very closely to ensure that services are being provided at the high quality level we would expect, and, if necessary, we may need to revise these plans."
The hospital, which said the changes were needed to cope with staffing levels over the summer holidays, intends to return to the usual number of beds at the end of September.