Nottinghamshire rare mineral centre aims to boost economy
By Greig Watson
BBC News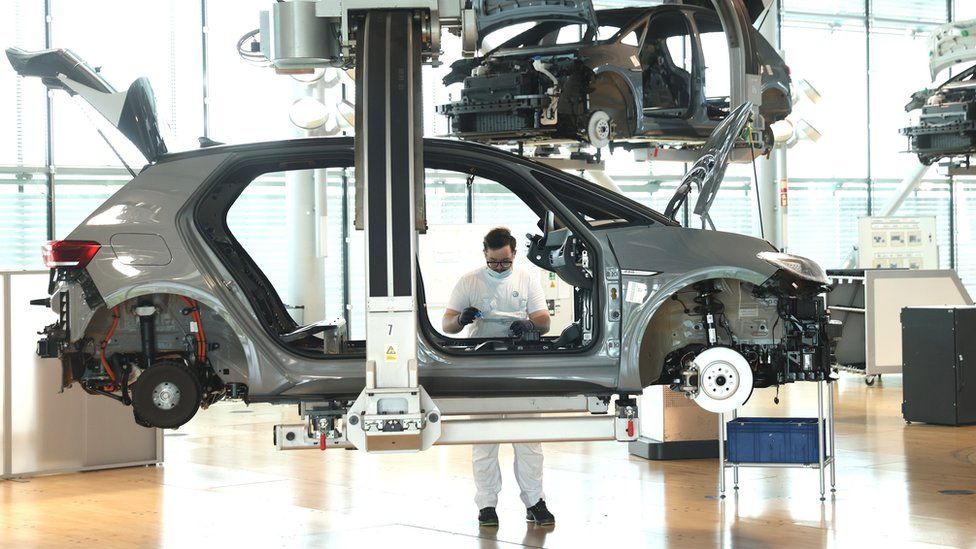 The supply of rare raw materials, used by defence and green technology industries, is being boosted by a new Nottinghamshire-based team.
The Critical Minerals Intelligence Centre (CMIC) will analyse the supply and use of substances like cobalt, lithium and graphite.
These are essential to making products such as electric vehicle batteries, wind turbines and fighter jets.
It is run by the British Geological Survey from its base in Keyworth.
According to the World Bank, the production of some critical minerals is expected to increase by nearly 500% by 2050.
A government spokesman said the CMIC would improve the resilience of the UK's critical mineral supply chain by providing policymakers with up-to-date data and analysis on supply, demand, and market dynamics.
This data will then be used to develop evidence-based policies aimed at developing more robust critical mineral supply chains to the UK.
Officially launching the centre, Industry Minister Lee Rowley said: "Critical minerals are so important to every aspect of our daily lives, whether it's the phones we use, the cars we drive, or the batteries in our laptops.
"As the world shifts towards new green technologies, supply chains will become more competitive.
"That's why we're harnessing the British Geological Survey's vast experience in geoscience, to ensure better access to these crucial resources."
CMIC director Paul Lusty said: "The UK's current critical mineral needs are met almost entirely from overseas, through complex and dynamic international supply chains.
"The centre will help the government and industry understand future UK critical minerals demand, and potential chain supply vulnerabilities."
Related Internet Links
The BBC is not responsible for the content of external sites.