New University of Nottingham DNA lab opens
By Jennifer Harby
BBC News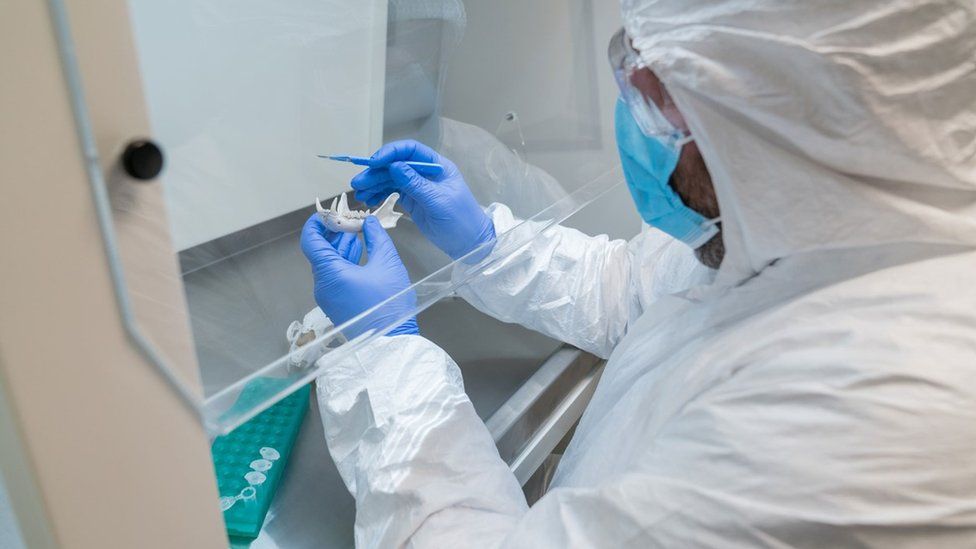 A new specialist laboratory has opened that will allow DNA from ancient and environmental samples to be analysed.
The University of Nottingham said it hoped the Nottingham Ancient and Environmental DNA Laboratory (ÆDNA), on the Sutton Bonington Campus, would help researchers answer important questions about the past.
It added it would be the first of its kind in the region.
A university spokesperson said it would be a "state-of-the-art" facility.
Dr Andrew Clarke, assistant professor in archaeogenetics, who has led the project, said: "The new lab will represent a significant advance in research capability at the university.
"Having access to this state-of-the-art facility will allow researchers to analyse DNA from archaeological material, preserved plant specimens, ancient soils and museum objects that are hundreds to thousands of years old."
The laboratory will allow analysis of damaged or degraded DNA to address questions across biology, environmental science, geography and archaeology.
Bespoke filters have been incorporated into the building, as well as contamination-destroying ultraviolet lights that switch on at night to ensure the lab remains clean.
Prof Hannah O'Regan will be among the first scientists to start using the lab.
She said: "I'm really excited by the opportunities offered by the new lab for archaeology research.
"I'm currently working on several projects involving extinct or endangered wild mammals in Britain, and the lab will be a crucial part of piecing together their stories."
Related Internet Links
The BBC is not responsible for the content of external sites.