Nottingham students build solar car for Australia challenge
By Tom Oakley
BBC News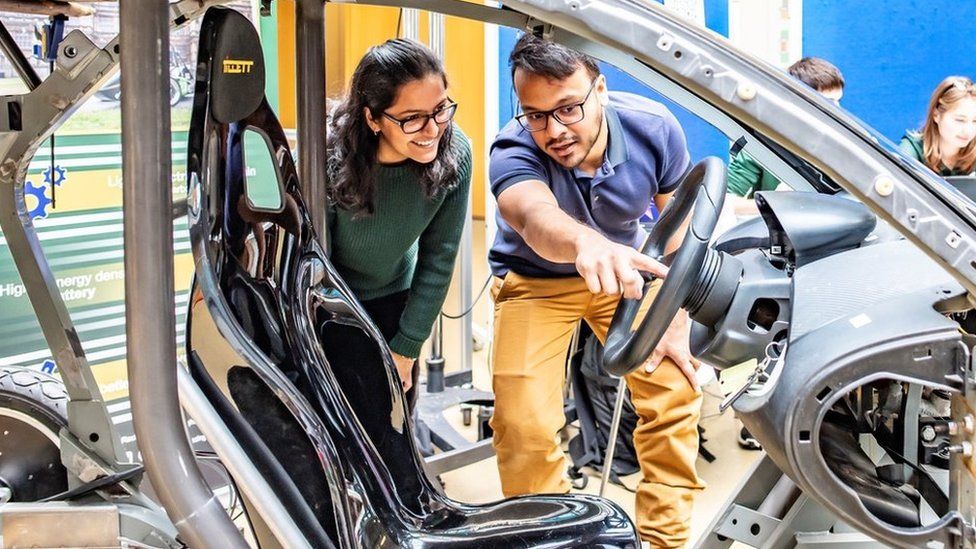 A team of students are fundraising to build a car powered by solar energy - and plan to race it across Australia.
The appeal has been launched by the University of Nottingham racing team, who aim to compete in the World Solar Challenge.
The team plans to design and build the car from recycled vehicle parts and then drive it 1,864 miles (3,000km) across the Outback.
The team principal said it was a "fantastic experience" for them.
Assistant professor Surojit Sen said: "This will be the first solar car the team has built.
"We're designing and building the solar car with sustainability in mind.
"It's a fantastic experience for the students involved in the project and they're passionate about developing the skills required to engineer and build a green future."
The students are hoping to raise £5,000 towards the estimated £100,000 cost of the two-seater electric car, with the rest coming from the university, sponsors and businesses.
He said the team - of around 30 students - were making good progress on the car.
"We have upcycled major parts of used cars that would have otherwise gone to waste. The chassis is from a Renault Twizy and and the battery pack utilises Nissan Leaf battery modules," he said.
"We really want to do what we can to make the vehicle as sustainable as possible."
Ahead of the challenge, in October 2023, the group will race for 24 hours in a solar challenge in Belgium against teams from across the continent.
Mechanical engineering student, Hugo Stephens, 23, said: "There have been plenty of challenges along the way, but now with our first competition approaching I'm confident that we're going to be ready to race."
Related Internet Links
The BBC is not responsible for the content of external sites.