Nottingham: Victim of suspected spiking pleas for further action
By Will Jefford & PA news agency
BBC News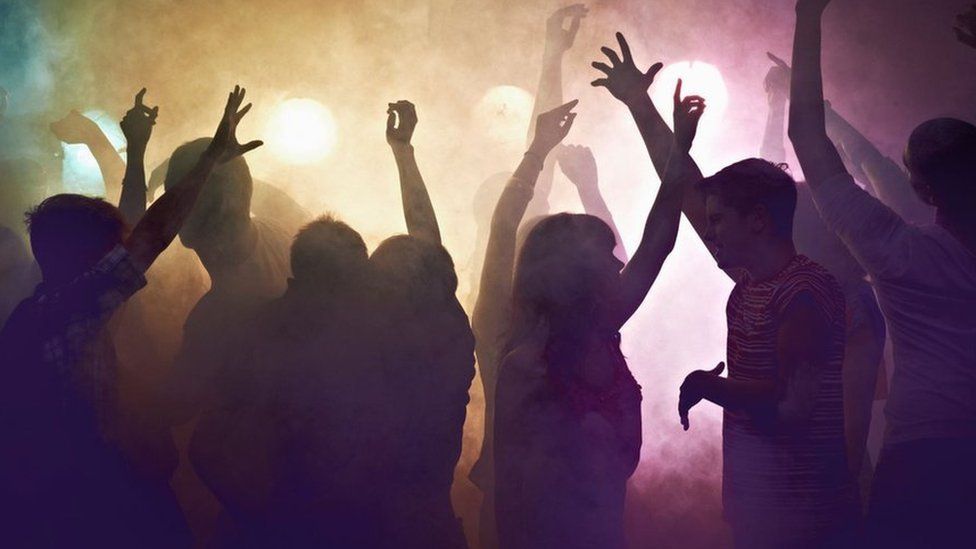 A student has said more needs to be done to prevent spiking after the government announced new measures to protect students.
The University of Nottingham's Poppy Read-Pitt - who believes she was spiked in 2020 - said more information needed to be made available to freshers.
On Tuesday, the government announced a new working group that aims to stamp out the "heinous" offence.
But Ms Read-Pitt said more needed to be done to tackle its prevalence.
The government announced the group would bring together vice-chancellors, police, campaigners and victims.
It follows a sharp rise in reports of spiking at UK universities, including spiking by injection.
Last year several women, including students, reported fearing they had been targeted by people injecting them with drugs at venues, with reports from across the UK, including Nottingham, Scotland and Northern Ireland.
Ms Read-Pitt said she believed more of her friends had been spiked or had been affected by spiking, than not.
She suspects her drink was spiked during a night out at a Nottingham nightclub during her second week at university in 2020.
The English student said that education and awareness were important to begin to tackle the issue.
"It's good that this group has been set up by the government - it's good that they're doing something," she said.
"It feels like spiking is very common. I knew spiking was a thing, but I just didn't really clock that it was so prevalent.
"I think education is the first step, particularly with freshers, so I think it's important that universities do something for students, be that courses or advertising."
Ms Read-Pitt added that bouncers should be trained to help people who may have been spiked, or that clubs could have a welfare specialist to help those in a vulnerable state.
While announcing the new group, higher and further education minister Michelle Donelan said she would be asking every university to introduce a policy to tackle spiking by the end of the year.
"I think to tackle this horrendous and heinous problem, we do need to work collaboratively," she said.
"Most of these incidences happen outside of the university or college campuses, but of course they are important anchor institutions in their community - equally, we know that the night-time economy have a role to play here, police have a role to play here."
Ms Donelan praised institutions such as Nottingham Trent University, which has been involved in delivering bystander intervention training to staff in night-time city venues, and said that practices like this should be made widespread.
She added the government wanted to "remove some of the stigma around this issue", with a Students for Sustainability study showing that 70% of those who believe they have been spiked do not come forward, which "leads to the perpetrator in fact getting away with it, free to attack another victim".