Nottingham maternity services expected to remain 'inadequate'
By Amy Phipps & Anna Whittaker
BBC News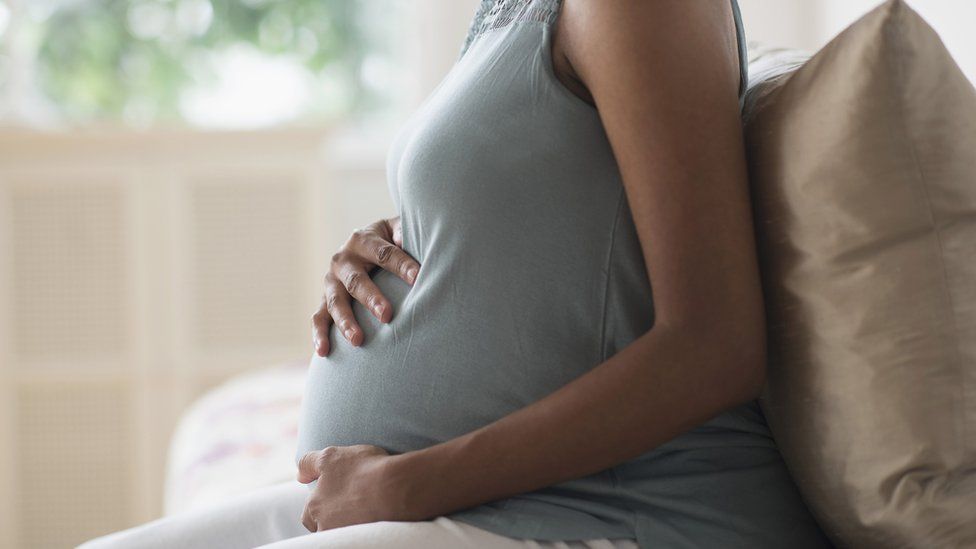 Maternity services in Nottingham are expected to retain a rating of "inadequate" after another inspection.
The Care Quality Commission (CQC) visited the facilities run by Nottingham University Hospitals NHS Trust (NUH) in March.
Hospital bosses spoke about the visit at a health scrutiny committee meeting at Nottingham City Council on Thursday.
They said "significant improvements" had been made but there were problems that could not be fixed overnight.
However, inspectors did say some improvements had been made.
The trust's new chairman, Nick Carver, said: "Our belief is that the overall rating will not probably move, but there will be changes in the narrative.
"I think it will be really surprising if the narrative did not note the significant improvements made."
The trust's director of midwifery, Sharon Wallis, said it would be "disappointing" not to see the rating improve but reiterated bosses were working on a long-term plan.
She said staffing was their "biggest challenge".
The trust currently has a midwife vacancy of 65 whole-time equivalents.
Councillor Georgia Power, who chairs the health scrutiny committee, has written a second letter to the Health Secretary Sajid Javid raising concerns about the trust.
She said: "Our ongoing frustration is the pace of improvement, to the extent that we have written to Sajid Javid and the CQC."
Debbie Graham, the midwifery lead for the review of Nottingham's maternity services, said it had now been contacted by 590 families.
The review is looking into maternity incidents, complaints and concerns at the trust since 2006.
Related Internet Links
The BBC is not responsible for the content of external sites.