American football team come back from mice attack
By Jennifer Harby
BBC News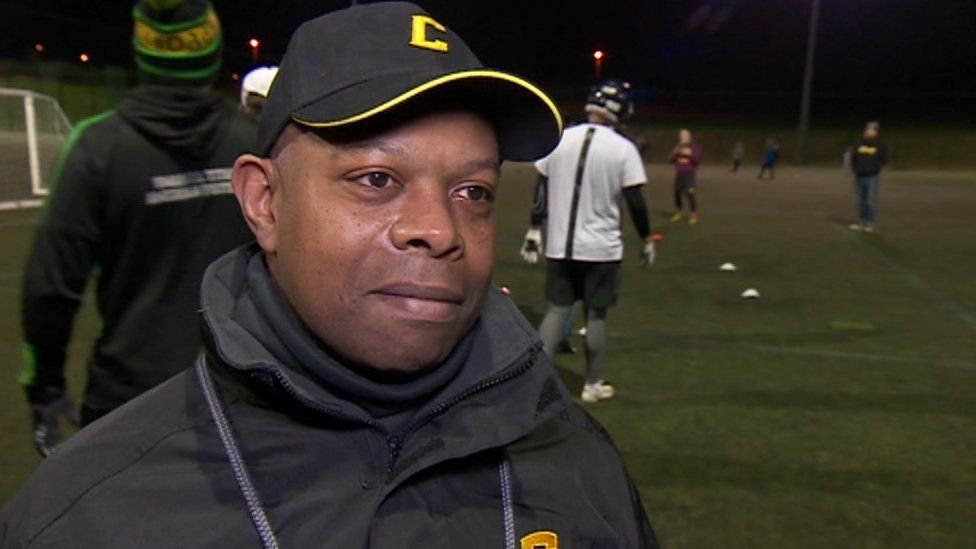 An American football team has raised thousands of pounds through an online fundraiser to replace kit that was destroyed by mice.
Head coach Vanden Warner said donations worth £8,000 had allowed the team to buy a replacement kit.
The players celebrated the arrival of their new attire by beating Shropshire Revolution 35-7 at the weekend.
Mr Warner said the team had to start the season in April with a "mish mash" of old kits.
"We started the season with what we could cobble together - some of the players brought their own jerseys," he said.
He said it had been fantastic to see the players play their first match in the replacement kit.
"It's a nice new design and to see everybody wearing the same kit was really good," he said.
"I think the guys were excited to get it and wanted to put on a performance to christen it with a victory.
"It's a minority sport in the UK, so we were thrilled by people's generosity."
The damage was discovered in February, when it was found the rodents had chewed through the team's helmets, game day jerseys, pants and pads.
Mr Warner added: "We will be taking precautions with our storage in the future - we won't be storing things in boxes on the ground again."
The team are in NFC 1 South of the British American Football Association (BAFA) and want to push for promotion this season.
Related Internet Links
The BBC is not responsible for the content of external sites.