Aiden Aslin: Family's 'distress' at video of captured Briton
By Amy Phipps
BBC News, East Midlands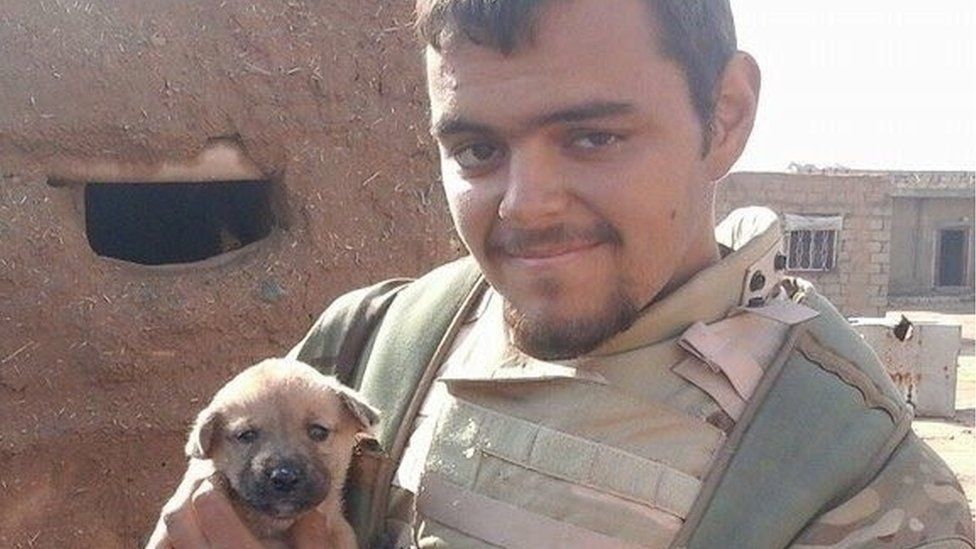 The family of a British man reportedly captured defending Ukraine have said footage of him shown on Russian television is "deeply distressing".
Aiden Aslin, 28, from Newark, Nottinghamshire, had been defending the battered city of Mariupol.
In a statement his family denounced "Kremlin propaganda" adding he was not a "volunteer, a mercenary, or a spy".
They said he moved to Mykolaiv in 2018 where he met his girlfriend and joined the Ukrainian Marines.
The family spoke through a statement released by their MP Robert Jenrick on Twitter.
They said: "Aiden was making plans for his future outside the military, but like all Ukrainians, his life was turned upside down by Putin's barbarous invasion.
"He has played his part in defending Ukraine's right to self-determination."
His family said it was "deeply distressing" to see him looking bruised and swollen.
They said: "Using images and videos of prisoners of war is in contravention of the Geneva Convention and must stop.
"Aiden is a much-loved young man with a strong network of friends around him and a loving wife-to-be."
The family said they were in contact with the Foreign Office.
Mr Jenrick raised his concerns about the footage in Parliament during Prime Minister's Questions.
He asked Boris Johnson if he agreed that broadcasting it was a "flagrant breach of the Geneva Convention".
The Newark MP said the way Mr Aslin was being treated was illegal and the person conducting the interview was in danger of prosecution for war crimes.
He also criticised online platforms that were used to show the footage and said the videos should be taken down.
Mr Johnson said he echoed his Conservative colleague's comments about those that broadcast "propaganda messages".