Stacey Clay: Man found guilty of ex-girlfriend's murder
By David Pittam
BBC News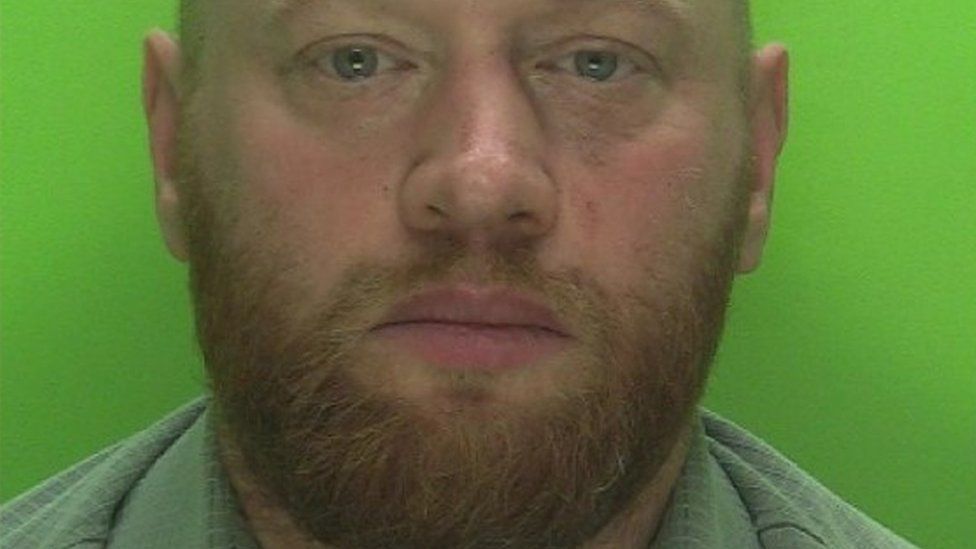 A man has been convicted of murdering his former partner who was found strangled and stabbed 21 times in her back garden.
Stacey Clay, 39, died two weeks after being discovered at her home in Andover Road, Nottingham, at 06:00 BST on 19 May.
Matthew Farmer, 42, had denied murder but was found guilty at Nottingham Crown Court on Thursday after less than an hour of deliberation by the jury.
He will be sentenced on Friday.
The court heard how the "sheer ferocity" of Farmer's attack was captured on a CCTV camera Ms Clay had set up days earlier.
The pair had two children together and had been in a relationship for 15 years before Ms Clay ended it in April.
The court heard Farmer, a supermarket security guard, then began to behave threateningly towards her.
A few hours before her murder, he was seen entering her back garden and Ms Clay told police she had seen him "prowling around the window".
Police searched the property but did not find him.
When she went into the garden at 06:00 to have a cigarette, Farmer emerged from behind a barbecue, where he had been hiding, and attacked her.
The court heard Ms Clay was taken to hospital, where she remained in intensive care until she died two weeks later.
Farmer, of Logan Street, Bulwell, Nottingham, is due to be sentenced on Friday.
Related Internet Links
The BBC is not responsible for the content of external sites.