Nottingham bars to give women night off amid spiking reports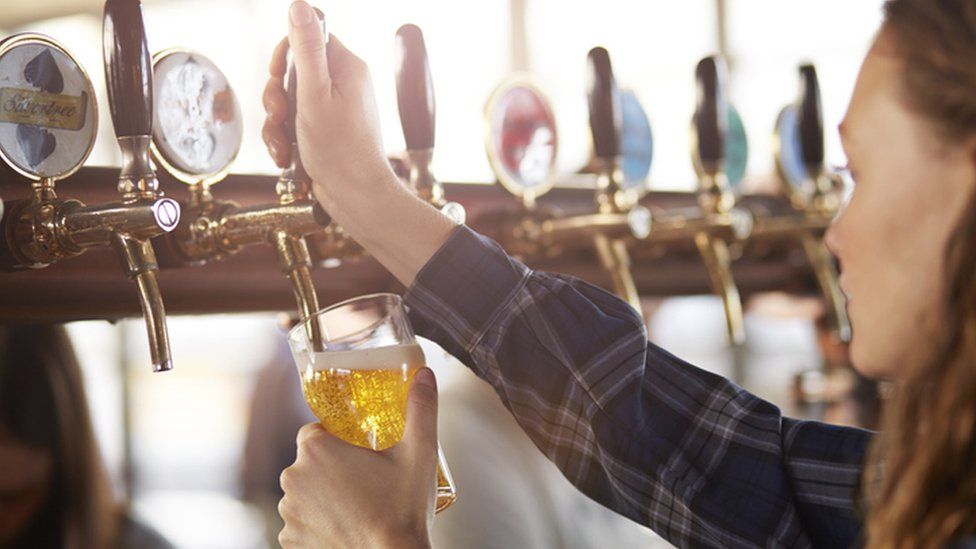 Bars in a city are giving their female staff a night off as part of a nightclub boycott following multiple reports of spikings by needle.
At least five bars in Nottingham confirmed they would also be closing at 22:00 BST on 27 October.
This is to coincide with a planned boycott in a bid to force nightclubs to take action to tackle the problem.
Officers will be stepping up patrols in the city centre over the weekend, and said there would be more searches at clubs.
Ezra Watson, manager of Six Barrel Drafthouse in Hockley, said: "Following the sad news, as a group of managers we've decided to show our support to the campaign.
"We've swapped shifts so all our female members of staff can stay in and show their support.
"It's just solidarity. You can't and shouldn't ignore it."
He added venues would also be training staff on sexual harassment and public protection, and have ordered drink covers.
Police said the first report of a person being spiked with "something sharp" was made on 2 October.
There have also been 32 reports of people being spiked by having their drink contaminated since 4 September.
The majority of reports are being made by young women, particularly students, but there have also been reports of young men being potentially spiked too, the force added.
Nottinghamshire Police Chief Constable Craig Guildford has sought to reassure residents.
"I want to provide a message that says 'come to town, it is safe, there are lots of places to entertain you'. Nottingham is a good, safe, night out."
Mike Kill, chairman of the Night Time Industries Association, said the government should hold an inquiry into spiking.
"My experience of clubs is that there are some fantastic operators that do things very very well," he said. "But as with every industry there are businesses that are not as effective.
"We want to lift the standard and the consistency."
He said his members had "definitely" seen more cases being reported, adding clubs were "taking our responsibilities here very seriously" but they cannot solve the problem alone.
Home Secretary Priti Patel has asked police forces for an update on the issue.