Nadia Whittome: MP back at work after leave of absence with PTSD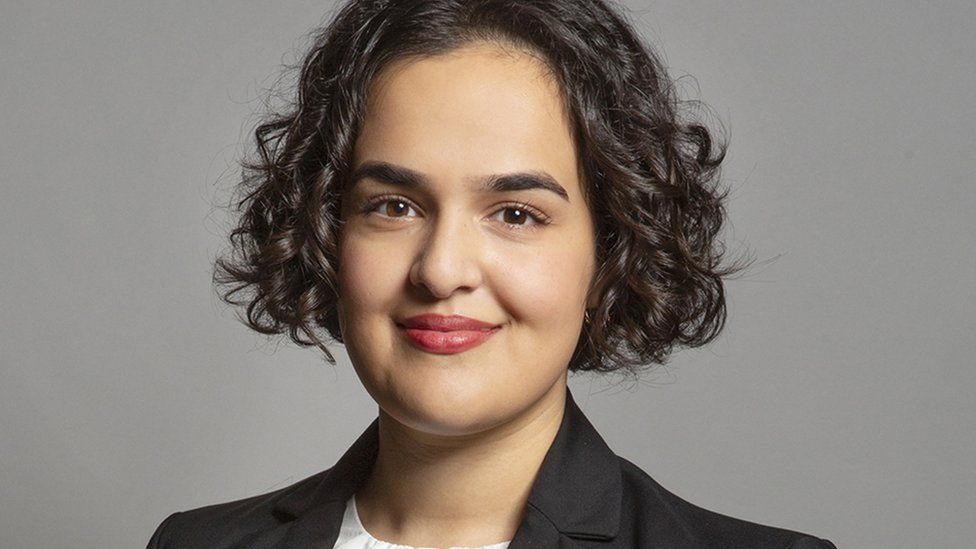 An MP who took a leave of absence after revealing she had been diagnosed with post-traumatic stress disorder (PTSD) has returned to work.
Nadia Whittome, Labour MP for Nottingham East, announced in May she was stepping away from the job on the advice of her doctor.
Announcing her return to duties on Twitter, Ms Whittome said she was making a good recovery.
Labour leader Sir Keir Starmer said the party was "delighted" to have her back.
In May, Ms Whittome said it had become clear it was "not feasible" to manage "persistent" issues with PTSD alongside her parliamentary duties.
Three months on, she said she felt ready to return.
In a video message posted on her Twitter account, she said: "I'm making a good recovery. I feel well. I'm excited to be back representing the people of Nottingham East in Parliament.
"I want to thank everybody for your understanding over the last three months.
"So many people took the time to wish me well and I felt really moved and encouraged by your kindness, whether it was people stopping me in the streets or the many messages that I received from people around the country who have also experienced PTSD or who have needed time off work due to mental ill health.
"I was glad to hear that my decision to be open about my diagnosis could in some small way help other people to be open about theirs."
Welcoming her return to duties, Sir Keir Starmer tweeted: "We're all delighted to have you back, Nadia."
Related Internet Links
The BBC is not responsible for the content of external sites.