Drunk driver jailed over student's death in Nottingham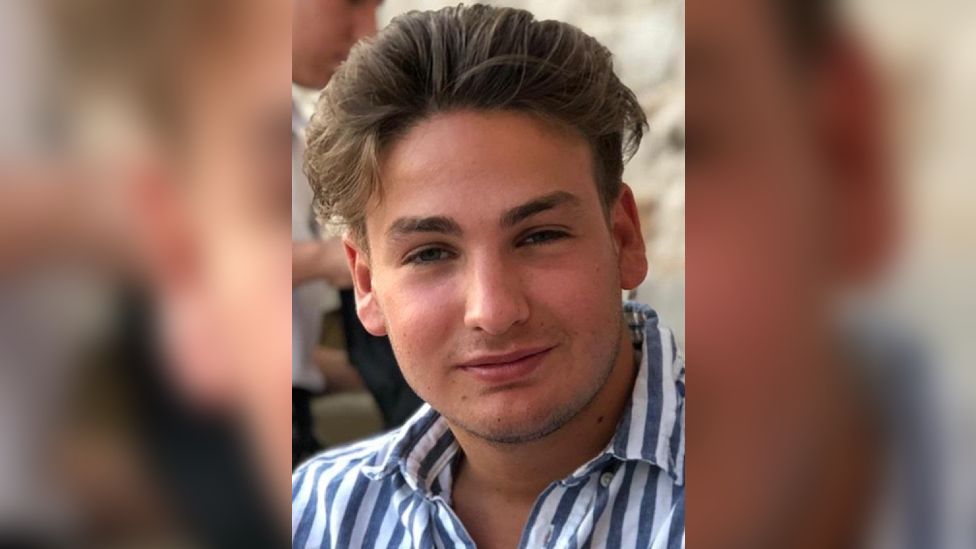 A driver has been jailed after causing the death of a university student in a hit-and-run last year.
William Christmas, 19, died at the scene of the crash in Derby Road, Nottingham on 19 March 2020.
Nottingham Crown Court heard Manish Shah, 38, had been almost three times over the limit after a night drinking.
Judge Steven Coupland, who sentenced him to six years and nine months said his decision to drive that night was the "sole cause" of William's death.
Shah admitted causing death by dangerous driving and dangerous driving in April this year.
Mr Christmas, from Dorset, was studying politics and international relations at the University of Nottingham and died just days before his 20th birthday.
Prosecuting, Ian Way, said the first year student had been drinking with friends on the night he died after the university closed ahead of the national lockdown.
He said: "At 12:30am he left an address in Teversal Avenue to move onto another. There were six of them and a friend described them as merry."
The friend said as Mr Christmas crossed Derby Road "a silver car came straight into his line of vision" knocking William over and "causing him to rise three metres into the air and fall metres down the road," Mr Way told the court.
"He said the car was driving above the speed limit, with no braking and continued to drive off," Mr Way added.
The court heard emergency services carried out CPR at the scene but Mr Christmas had suffered serious head injuries and was pronounced dead shortly after 01:00.
Mr Way said Shah of Barsby Drive, Loughborough, had been driving at 46mph and was found by police a mile away 25 minutes later.
His car had a smashed windscreen, significant damage to the bonnet and was without MOT or insurance.
"He could clearly be seen under the influence of alcohol and was unsteady on his feet," he added.
Police said a urine sample taken five hours later showed he had 296mg of alcohol in 100ml of urine. The legal limit is 107mg per 100ml.
Shah had also told police he had not stopped at the scene because "he assumed the person was fine".
Mr Christmas's twin brother, Samuel, said in a statement: "Not only did you steal the life of my brother but also a part of my identity.
"Your failure to stop shows a callous and despicable disregard for William's life and has cost my family everything."
Mr Christmas's parents also described him as "kind, intelligent and thoughtful" and said he had dreams of working for the UN after graduation.
Judge Steven Coupland said: "William's death was caused entirely by a decision made by you. You chose to drive when you were in no fit condition to drive.
"And you weren't intending to drive for a short distance when you set off. In that state you were driving all the way home to Loughborough.
"This caused catastrophic harm and is a good example of the risks anybody takes when they decide to drive after drinking."
He also disqualified Shah from driving for eight years.
Related Internet Links
The BBC is not responsible for the content of external sites.