Nottingham listed Cold War bunker to go up for sale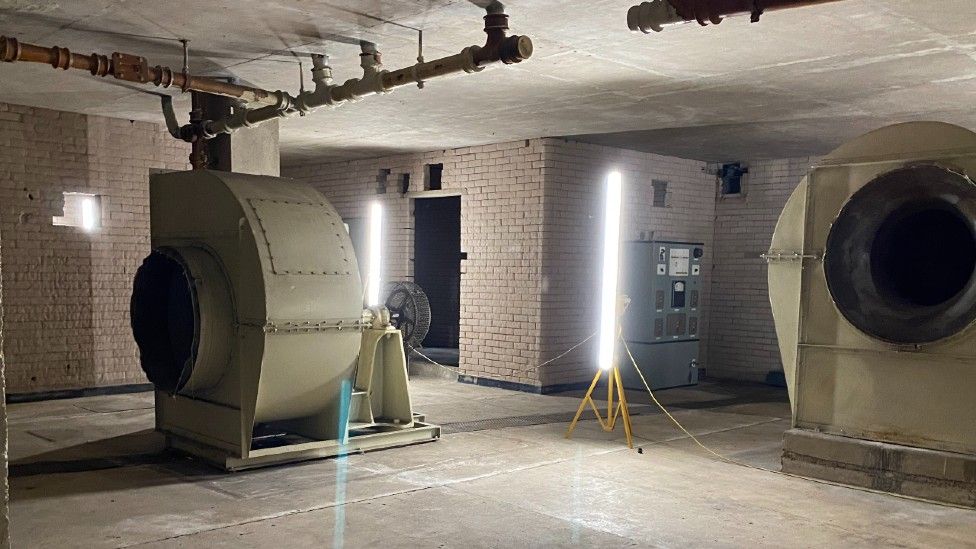 A bunker designed to maintain government in the event of nuclear war is about to go on sale.
The three-storey structure, known in the Beechdale area of Nottingham as the "Kremlin", was built in the 1950s and decommissioned in 1992.
Grade II listed, the building still has traces of its past, with an air tube messaging system and TV studio.
A government spokesman said potential future uses included music or film production or even indoor farming.
Originally designed as a regional civil defence command centre, it was extended in the 1960s to be the seat of regional government.
Matt O'Connell, from Homes England, said: "The plan was that post nuclear attack, each region would be administered by a Regional Commissioner who would hold absolute power and govern the surviving population from their concrete fortress.
"There are a number of commercial uses for the space, including for TV, music and film and initial interest has already been shown by creative industries and education and research facilities."
He added the enclosed building gave the new owners the ability to control the environment which could appeal to researchers.
This includes a BBC studio, including the broadcaster's position, from where emergency announcements would have been made.
Related Internet Links
The BBC is not responsible for the content of external sites.