Mineworkers' Pension Scheme: MPs back miners in pension fund demand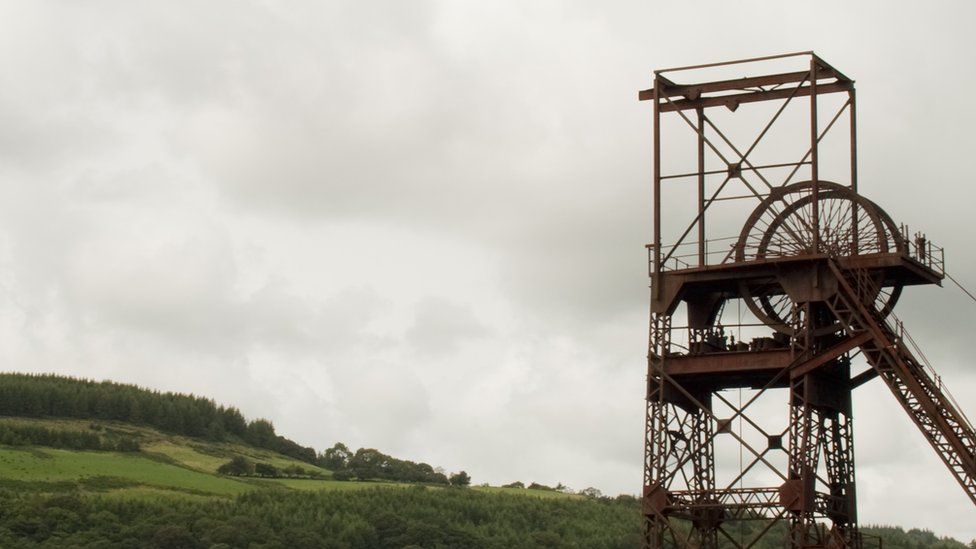 A call for the government to give £1.2bn of pension funds to ex-miners has been welcomed by campaigners.
Currently the government gets half of any surplus from the miners' scheme, a deal that has made it £4.4bn so far.
Now a parliamentary committee has called for this arrangement to be reviewed, with an initial £1.2bn being handed back to the fund.
One ex-miner said this was the moment to right an "injustice which has been going on for far too long".
The pension scheme affects tens of thousands of families across the East Midlands, Yorkshire and the North East.
The Business, Energy and Industrial Strategy Committee said the move would give a £14 increase to the average weekly pension of £84.
Former Nottinghamshire miner Mick Newton has been calling for change for several years.
He said: "I'm chuffed to bits. This injustice has been going on for far too long, it's been going on for decades.
"It's time to correct that injustice and put things right."
In 1994, when the Mineworkers' Pension Scheme was privatised, it was agreed the government would get 50% of any surplus from the fund, in return for guaranteeing the value of the pensions would not decrease.
Now the committee has said this is "unconscionable".
Chairman Darren Jones, the Labour MP for Bristol North West, said: "The government has benefitted from billions of pounds of surpluses since 1994 without having to contribute a pound of taxpayers' money to miners' pensions.
"Mining communities have suffered from pit closures for generations, with many pensioners now living on low incomes.
"Whilst the government's guarantee to the pension fund has provided vital security to Mineworkers' Pension Scheme members, it's clear that the government has profited to a far greater extent than originally envisaged. That now needs to change."
As well as reviewing the 50% sharing deal, the committee called for the government to relinquish its entitlement to the £1.2bn Investment Reserve, and give it instead to the miners.
Stephanie Peacock, the Barnsley East Labour MP who - along with other MPs - had called for the parliamentary inquiry, said the "overdue" changes "would provide a real and immediate financial uplift for former mineworkers - and would begin to tackle what has been years of injustice".
She added: "Governments should not be in the business of profiting from mineworkers' pensions.
"The government must now implement the report's recommendations in full."
A government spokesman said miners had received higher payouts due to its guaranteed status.
He added: "We remain resolutely committed to protecting the pensions of mineworkers, are carefully reviewing the findings of this report, and will consider all recommendations made."
Related Internet Links
The BBC is not responsible for the content of external sites.