Nottingham East Labour CLP chair suspended after Corbyn motion row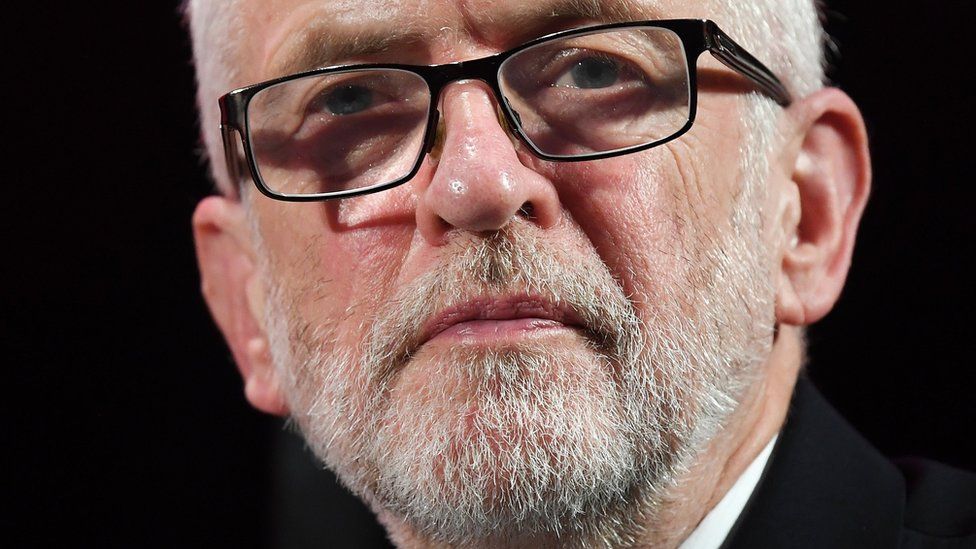 The chair of a Labour group has been suspended after a motion at an online meeting described as "clearly out of order" by the area's MP was passed.
The Nottingham East CLP broke party rules with a motion calling for the restoration of the whip to Jeremy Corbyn, the BBC understands.
One Jewish party member said he felt the atmosphere was so "hostile" he had to leave.
The Labour Party said it took "all complaints seriously".
The BBC has contacted Louise Regan, the suspended chair, for comment.
Former Labour leader Mr Corbyn was readmitted as a party member last week, after a short suspension for his reaction to a report into anti-Semitism in Labour.
But his successor Sir Keir Starmer has refused to let him sit as a Labour MP.
He said his predecessor's remarks had "undermined trust" in the party within the Jewish community.
Steve Lapsley, 50, a local Jewish constituent, said he tried to raise concerns about the discussion going ahead but the chairperson did not stop it.
He said six months ago he had been told by another Labour member "we do not want Jews in the party".
He said at Friday's meeting a member who witnessed that denied there was any anti-Semitism in Labour.
Mr Lapsley added: "It was very triggering. The suspension of Jeremy Corbyn has really upped the anger.
"But I've been a member for more than 20 years - I'm not going anywhere. The Labour Party is not that small group of people."
In a statement posted after the Friday evening meeting local MP Nadia Whittome said: "I am disappointed that a motion that was clearly out of order made its way on to the agenda.
"I take the EHRC report into Labour anti-Semitism very seriously, as should all our members, given the pain caused to Jewish communities and that the report found the Labour Party to have broken the law."
She added she objected to the motion, but was overruled by the chair.
She also said the "atmosphere and tone" was "wholly unacceptable".
The motion, seen by the BBC, called for, among other things, the "immediate restoration of the whip to Jeremy Corbyn" and said rules banning debate of the Equality and Human Rights Commission (EHRC) report were "out of order".
Labour rules say CLPs are not "competent" to discuss ongoing individual disciplinary matters.
A spokesperson confirmed Ms Regan had been suspended.
They added: "The Labour Party takes all complaints seriously and they are fully investigated in line with our rules and procedures and any appropriate action is taken."
Ms Regan has not yet responded to a request from the BBC for comment.
Related Internet Links
The BBC is not responsible for the content of external sites.