Two Clifton flats left 'uninhabitable' by explosion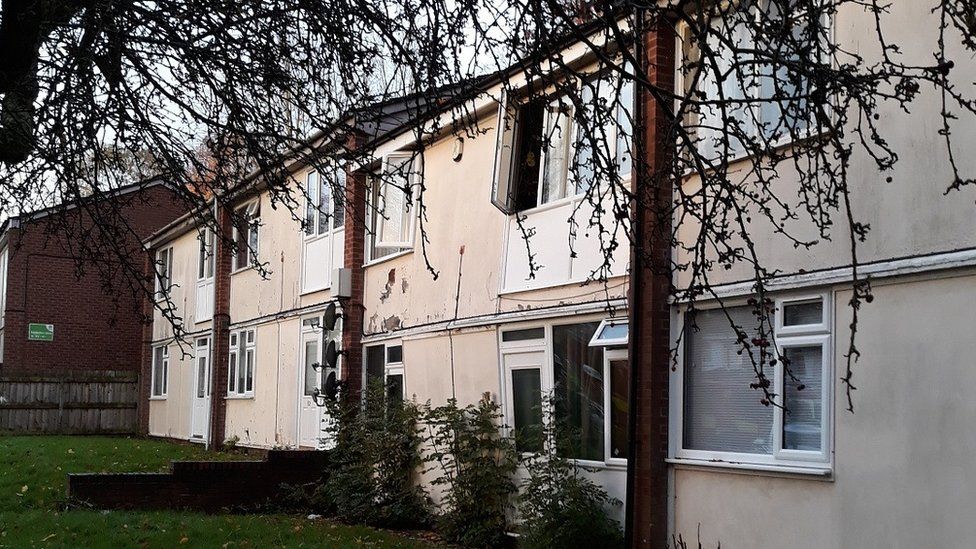 Two flats damaged in an explosion in Nottingham have been left uninhabitable.
Police were called to a block in Eddleston Drive, Clifton, just before 05:40 GMT and a man who was in the flat which exploded was taken to hospital.
Nottingham City Homes, which manages the complex, said a structural engineer deemed the flats unsuitable for habitation following an inspection.
It added that an investigation into the cause was continuing.
Police had earlier said it was not believed to be suspicious.
A 32-year-old man - who was inside the flat where the explosion took place - was treated for smoke inhalation.
A Nottingham City Homes spokesperson said: "Residents of the two affected flats are being accommodated elsewhere whilst we continue to assess the damage.
"We are looking into the possibility that a pressurised canister exploded in the property, which led to the damage being caused."
The residents of the six other flats in the block are expected to be able to return later.
Related Internet Links
The BBC is not responsible for the content of external sites.