Amber Peat: Schoolgirl 'blamed herself' for family problems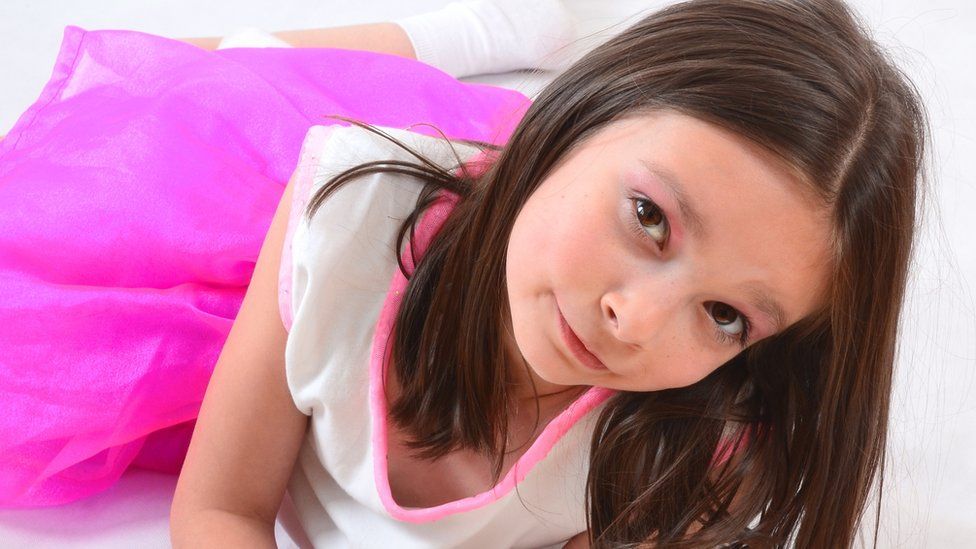 A 13-year-old girl who was found hanged blamed herself for problems at home, a serious case review says.
Amber Peat was found in a hedgerow in Mansfield, Nottinghamshire, on 2 June 2015, three days after going missing from home following a row about chores.
Despite concerns for her "emotional well-being", Amber's death could not have been predicted, the review said.
It said Amber and her sister had witnessed domestic violence between their mother and biological father.
Her mother then married someone who suffered recurrent mental health problems, and Amber told a GP she blamed herself for his "bad moods".
The report said a view shared by Amber with one GP that she was causing problems within the family "appears to have been the dominant narrative throughout this case".
The review, commissioned by Nottinghamshire Safeguarding Children Board, also pointed out: "There is extensive research evidence that demonstrates the impact of parental mental health problems on children."
Coroner Laurinda Bower said she had considered whether to return a conclusion of suicide but could not be sure Amber intended to die.
The inquest did not explore any domestic violence between Amber's mother, Kelly Peat, and father, Adrian Cook.
However, the serious case review said there was "a history of domestic violence between the parents which had been witnessed by the children".
Between 2002 and 2008 there were nine "domestic incidents" registered by police.
The report states: "Concerns about [Amber] were evident in agency records from birth and it was recorded by some professionals that mother and father had difficulties in meeting the needs of the children."
The inquest heard how Amber changed schools frequently as she moved house "no less than 11 times" across Derbyshire and Nottinghamshire.
The serious case review found these "frequent moves of home, school and GP made it difficult for professionals and agencies to develop a coherent picture… of the family", and undermined their efforts to help her.
The coroner had been critical of Amber's mother for moving house, as the changes were thought to have had a disruptive effect on Amber.
However Mrs Peat told the serious case review she had moved to escape domestic violence.
The report also said Mrs Peat became the carer for Amber's stepfather Daniel Peat, who was "registered as disabled due to his mental health issues".
However it said Mr Peat, who also served time in prison for tax fraud, "did not have a clear mental health diagnosis".
The report said support for Amber "focused on the changes [she] needed to make" while not "exploring what may have been influencing her behaviour".
It concluded: "Whilst there were concerns for the emotional well-being of [Amber], given the information that was known to professionals at the time it was not possible to predict that she would die in the circumstances which resulted in this serious case review."
The review recommended better information sharing between agencies and for Nottinghamshire Safeguarding Children Board to ensure practice was "consistent and child-centred".
Chris Few, independent chair of the board, said they "owe it to Amber to learn from what happened".
"Action was commenced to address learning from the review as soon as it was identified and extensive work has been undertaken to ensure that safeguarding systems are as robust as they can be," he said.
Jane Parfrement, Derbyshire County Council's strategic director of children's services, said: "Opportunities to improve practice have been identified and acted upon, we did not wait to hear the findings of the review before introducing these changes.
"We have completed the work noted in the review's recommendations and the coroner recognised that over the past four years robust processes have been put in place, including our 'Starting Point' single point of contact for child safeguarding concerns."
Steve Edwards, service director for youth, families and social work, said Nottinghamshire County Council accepted the findings of both the inquest and the review.
He said there had been extensive work to make the authority's Multi-Agency Safeguarding Hub's systems as "robust" as possible.
Related Internet Links
The BBC is not responsible for the content of external sites.