MoJ apologises after murderer Simon Mellors killed second woman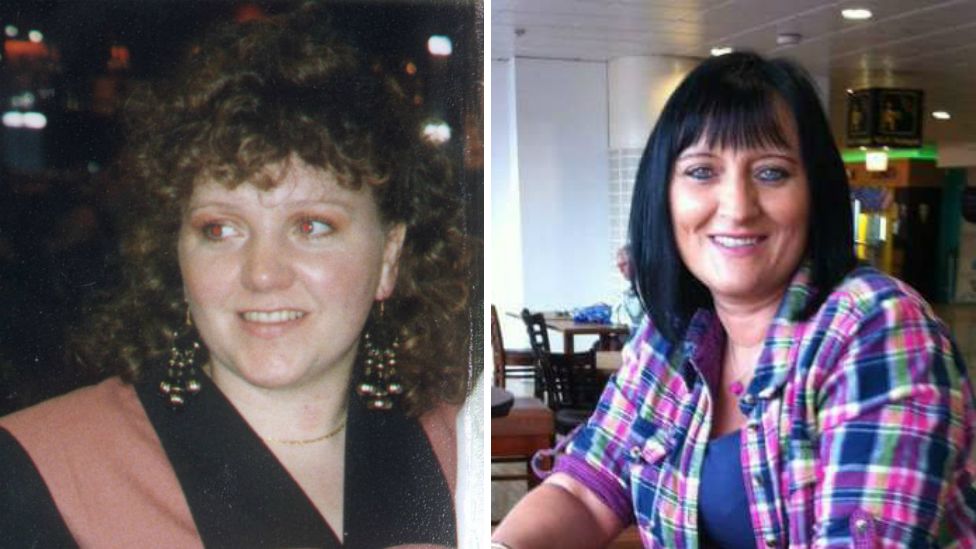 The Ministry of Justice has apologised for "unacceptable failings" that saw a convicted murderer kill again.
Janet Scott, from Nottingham, was killed in January by Simon Mellors, who was released from prison on licence after murdering his former partner.
A review said the probation service failed to act on Mrs Scott's fears about Mellors before her death.
The ministry said more workers had been taken on since the killing, but unions said staff remained stretched.
The serious case review, which was carried out by a number of agencies including the Midlands division of the National Probation Service, said the service failed to act on Mrs Scott's warnings.
Family members told the BBC Mrs Scott raised concerns about Mellors with his probation officer numerous times, and even had the officer's phone number stored in her phone.
When someone serving a life sentence is released on licence, they can be recalled to prison at any time if they are considered to be a risk to the public.
Mellors was released from prison in 2014 after murdering his previous partner Pearl Black in 1999.
He was in a relationship with Mrs Scott, 51, in 2017 and stabbed her before driving his car into her, killing her instantly.
Mellors killed himself in prison after being charged with her murder and the attempted murder of a traffic officer who tried to help her.
The report said Mrs Scott had told Mellors' probation officer he was "loitering" near her work and had approached her twice on her way into work, once at 04:30 GMT, which should have prompted a review.
The Ministry of Justice (MoJ) said it accepted the report's recommendations and 16 more probation officers had been taken on at the Nottinghamshire Probation Service in the wake of Mrs Scott's death.
A spokesman said: "There are now enough staff to ensure the service is staffed properly and can carry out its work following failings that were indicated by the review."
He declined to comment on whether excessive workload was a factor in the case but added the probation officer in charge of Mellors remained on the team.
"The member of staff involved in Janet Scott's case had a disciplinary hearing but the threshold for dismissal was not met," he said.
In a statement, the MoJ said: "This was a truly awful crime and our thoughts remain with the victim, their family and friends.
"We apologise sincerely for the unacceptable failings that have been identified."
Ian Lawrence, the general secretary for NAPO - the trade union that represents probation staff - said the number of serious further offences occurring among offenders had increased by 20% since 2016.
He blamed the situation on excessive caseloads and the fragmentation of the service.
While he had not seen the review into Mellors' case, which the MoJ is not publishing externally, he said he was "not surprised".
"All of the evidence highlights failings in terms of excessive workloads for staff," he said.
George Black, the brother of Mellors' first victim Pearl, said he believed the MoJ's actions did not go far enough.
"That man was evil and he escaped justice," he said. "I don't believe the justice system takes crimes against women seriously."
Related Internet Links
The BBC is not responsible for the content of external sites.