Lyrico Steede killing: Girl denies part in setting up death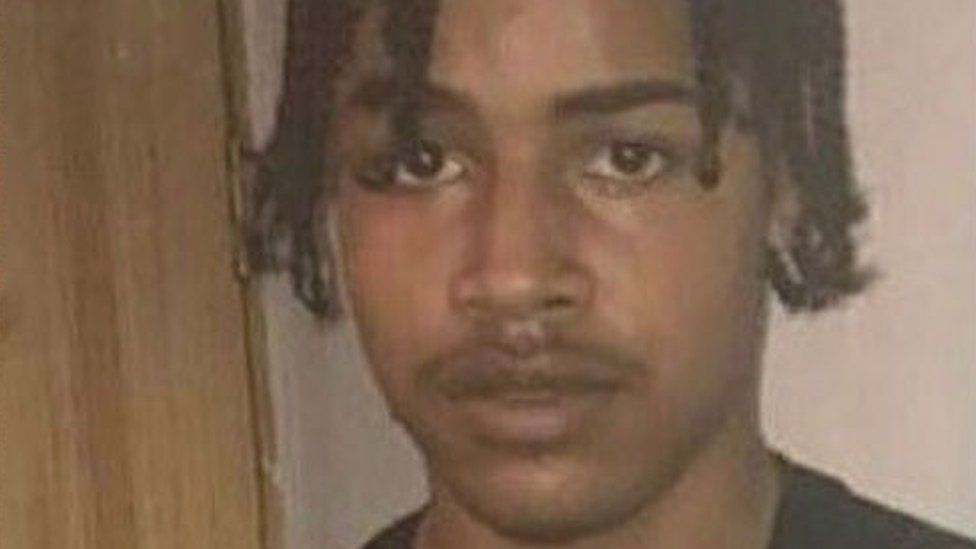 A teenage girl has denied taking part in setting up an attack that left a teenager with fatal knife wounds, a court heard.
The 16-year-old is accused along with four teenage boys of murdering Lyrico Steede, 17, in Nottingham in February.
Lyrico died five days after he suffered stab wounds to his chest, back and leg.
The girl, who denies murder and cannot be named, only met him to "smoke cannabis and get to know each other more", Nottingham Crown Court heard.
Prosecutors previously told the court she had "trapped" and "lured" Lyrico to a dark park in Bulwell and waited until her co-defendants arrived.
The girl told the court she had been messaging Lyrico over Snapchat and arranged to meet him for the first time "on a one-to-one basis."
She said they were sitting on a park bench talking when four people approached them with their faces covered.
She was unaware they were carrying knives and later told police one was wearing yellow "kitchen-style cleaning gloves", she explained.
The court heard Lyrico then ran off before the group gave chase.
Defending, John Butterfield said: "Was this something you had planned to happen?"
Asked why she did not run after them, she said: "I was stood there and didn't register what had happened straight away.
"By the time I had left the park they were already out of sight. They ran really fast."
The teenager told the jury she had only met one of her co-accused before - Kasharn Campbell - and only briefly told him about her plans to meet Lyrico that night.
She denied giving him information on where and what time and denied having any reason to dislike Lyrico.
Kasharn Campbell, 19 of no fixed address, Remmell Miller-Campbell, 18, formerly of Sneinton Boulevard, Sneinton and two 17-year-old boys also deny murder.
Related Internet Links
The BBC is not responsible for the content of external sites.