Woman allowed children to use drugs at her Bramcote home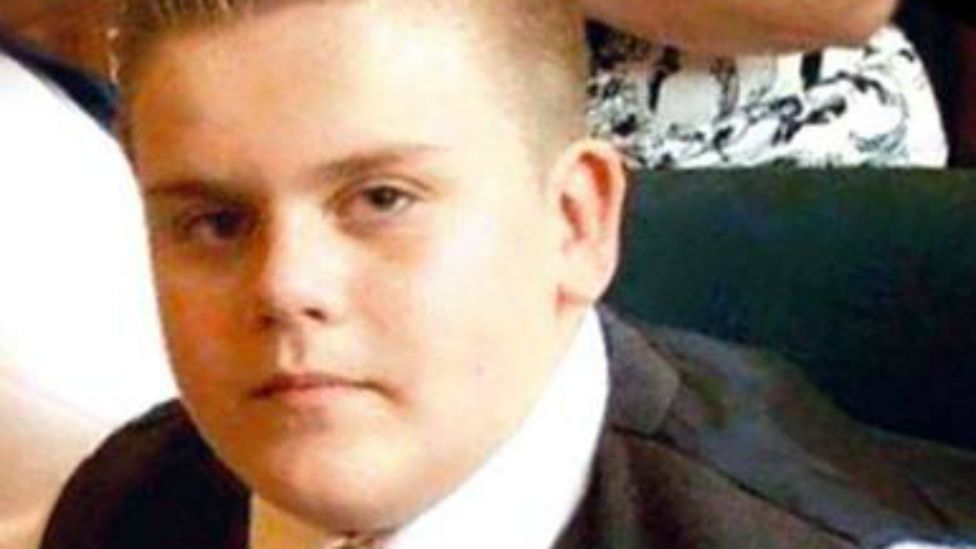 A boy died of a drug overdose after visiting a mother's home where she allowed children to use cannabis, a court heard.
Josh Clark, 13, died after visiting Jennie Parker's Nottinghamshire house.
Nottingham Crown Court heard Josh had taken heroin before arriving and died the next day in hospital.
Judge James Sampson said although Parker did not cause his death, she "allowed children as young as 13 to use cannabis" in her home.
Parker pleaded guilty to permitting cannabis to be used in her home between 1 June 2016 and 27 February last year and was given a one-year prison term, suspended for 18 months.
The judge said Josh had "ingested opiates" before going to the 37-year-old's home in Sloan Drive, Bramcote, on 26 February 2017 where he "took cannabis and possibly alcohol".
He said: "If ever there was a case in which the dangers of illegal drugs was evident, this is it. Drugs kill.
"They blight lives, they destroy families, they cause crime. Where you find one drug, you probably find more than one drug.
"Where heroin exists, cannabis exists. Where cannabis exists, heroin exists."
He told Parker she created "an atmosphere in which it was permissible to take drugs".
Lisa Hardy, prosecuting, said Parker did not supply cannabis but told the judge: "She let it be smoked."
Esther Harrison, mitigating, said Josh's death was "the backdrop" to the case and Parker felt remorse over it.
She said: "She has lost everything, her home has been vandalised. She is being punished in many ways."
Judge Sampson said the sentence imposed followed national guidelines, which he described as being "surprisingly low".
He ordered Parker to obey a 19:00 to 07:00 GMT curfew for three months and carry out 30 days probation, adding: "There will be no second chances. Think yourself very lucky indeed."
Related Internet Links
The BBC is not responsible for the content of external sites.