Nottingham's Raleigh HQ is 400,000th listed building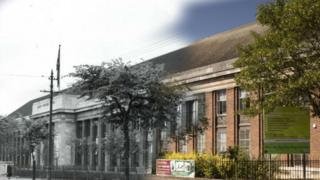 The former head office of the Raleigh Bicycle Company has become the 400,000th listed building.
Historic England said the Howitt building in Nottingham stands as a reminder of when the firm was the world's largest bicycle manufacturer.
It is the latest to be added to the 71-year-old National Heritage List.
The art deco Elmdon terminal at Birmingham Airport, Plymouth's Theatre Royal and a 200-year-old cottage in Shropshire were also added.
The listing system was launched in 1947 to protect important buildings amid post-war redevelopment.
Historic England chief executive Duncan Wilson said reaching 400,000 entries was a "milestone".
"It confirms just how important our heritage is and how much deserves protecting for future generations," he said.
Howitt Building, Lenton Boulevard in Nottingham
The former Raleigh office, purpose built in 1931, was listed at Grade II by the Department for Digital, Culture, Media & Sport (DCMS) on the advice of Historic England.
The firm was the world's largest manufacturers of bicycles in the early 20th Century and a major employer until the 1950s, across its 60-acre (242,811 sq m) site in Nottingham.
Historic England said the factory was also one of the city's largest employers of African-Caribbean workers following a campaign by activist Oswald George Powe, who challenged the firm's "racially-discriminatory employment policy".
The building, which Raleigh has since left, is now known as the Lenton Business Centre and houses the Marcus Garvey Centre and the Marcus Garvey Ballroom - both named after the celebrated Jamaican journalist.
Elmdon terminal building, Birmingham Airport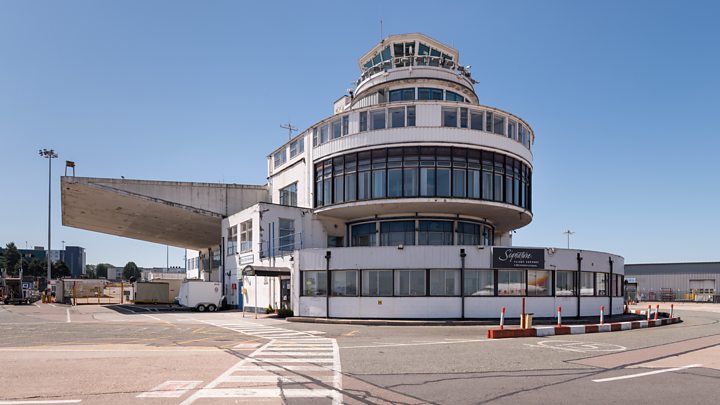 The Elmdon building at Birmingham airport was also recently added to the list by Historic England, who said its 1930s "Moderne-style" terminal was evocative of an era when aviation was at its "most glamorous".
Its concrete "wings" are said to reflect air travel while also providing cover for passengers boarding beneath.
You may also like
Theatre Royal, Royal Parade in Plymouth
Plymouth's Theatre Royal, which was completed in 1982, was also included as a "striking and sophisticated example of 20th Century design".
The architects created a moveable auditorium roof that could be lowered to conceal the upper tier of seating, providing a smaller venue - which Historic England said had never been attempted in Britain before.
The Birches 'squatter's cottage', Cleeton St Mary in Shropshire
The squatter's cottage was built in the late 18th or early 19th century and is a "rare representation of a very humble form of accommodation" once common in rural areas.
Historic England said the cottage might have been built by a smallholder drawn to the area to graze livestock on the moorland and quarry coal and stone.
It is made from painted rubble stone and was converted for domestic use in the 20th Century.