Rape message left in University of Nottingham bathroom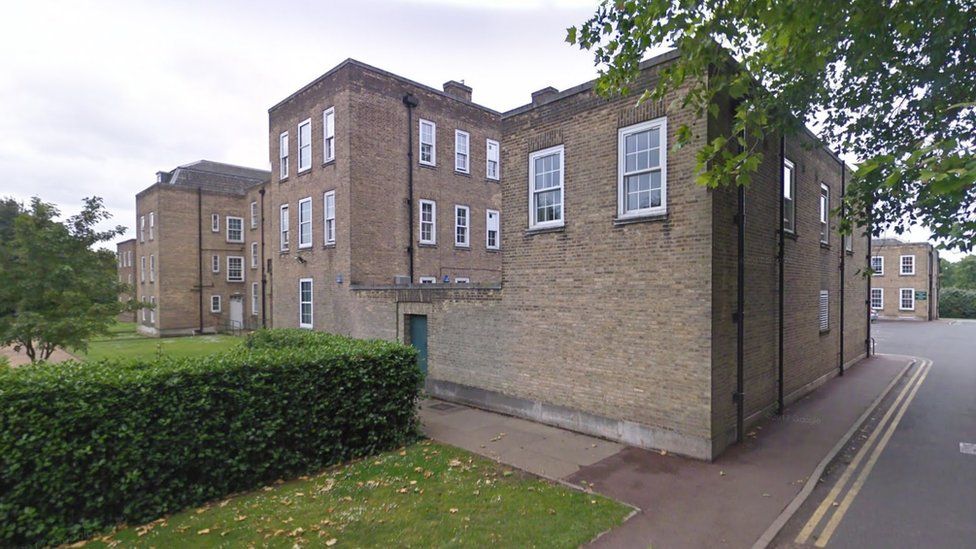 A university is investigating after a message reading "uni girls love rape" was left on a bathroom floor.
The message was made using toilet paper in a shared bathroom at the Florence Boot Hall at the University of Nottingham.
A picture of the message has been posted on Twitter, with users describing it as "absolutely vile" and "disturbing".
The university said it had been removed and an investigation had been opened.
A spokesperson said: "Our security team will speak with police once we've gathered evidence through investigation to see if they believe a crime has been committed."
Posting the picture on Twitter, @victoriakayexo asked: "What the hell is this doing in one of the University of Nottingham Florence Boot Halls shared bathroom?
"This is disgusting. What is wrong with people."
In reply to her picture on Twitter, one user wrote: "This is absolutely vile, would like to see some action taken to investigate this."
Another added: "Wow I'm rethinking taking up my place at Nott. What an awful advert for the type of students."
"It doesn't reflect the values of the Uni and the behaviour we expect within our community. We're investigating to find who placed it there."
You may also be interested in:
Queenie Djan, president of the university's feminist society, said she was "disgusted and angry, but a part of me is not completely shocked".
"This isn't the first time views similar to this have been expressed," she said.
"There have been abundant complaints about sexual harassment at our uni and these are falling on deaf ears.
"I feel the uni isn't taking enough steps to combat views like this."
In response the university said: "We absolutely refute these claims.
"We take all allegations seriously, carry out investigations and take action where appropriate.
"We encourage students to report these types of incidents to us so we can continue to tackle and challenge inappropriate behaviour."
Related Internet Links
The BBC is not responsible for the content of external sites.