Disabled taxi price premium condemned by charity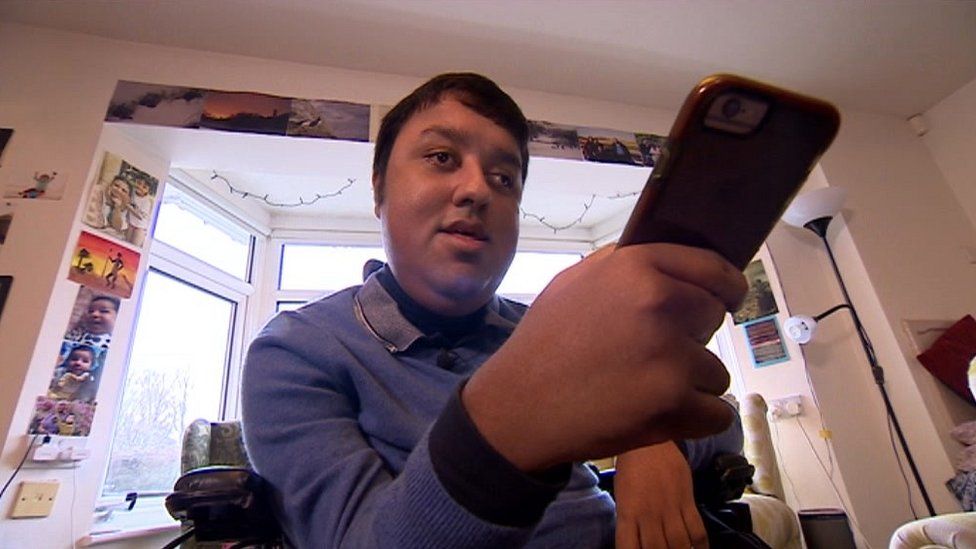 Confusion over new rules for disabled taxi passenger fares has led to "discriminatory" price differences, a charity claims.
A test in Nottingham saw a wheelchair user quoted up to five times more than an able-bodied caller.
Muscular Dystrophy UK said the practice was unacceptable.
For an existing ban on charging more to come into force councils must compile a formal list of accessible taxis but many have not done this.
Nirav Shah, who was born with muscular dystrophy, rang four companies in Nottingham and was quoted higher prices by every one.
In one case, a journey from his home to the local hospital, a distance of 2.5 miles (4km), an able-bodied caller was quoted £3-4 while Mr Shah was quoted £15.
Mr Shah said he was "disheartened and disappointed".
"I've had more bad experiences than good. I've had drivers turn up and refuse to take me, despite the office being told I'm in a wheelchair.
"I've had taxis in a rank - massive disabled sticker in the back - just drive past me. The driver just didn't want to get out of his cab," he said.
Nic Bungay from Muscular Dystrophy UK said: "This is unacceptable. For many disabled people who cannot use public transport taxis are not a luxury. It is the only way to get from A to B.
"We feel this is discriminatory and it risks leaving disabled people out of pocket."
But for the legislation to come into force, local authorities must make a formal list of wheelchair accessible taxis known as a Section 167.
Nottingham City Council said it believed it had compiled such a list but the Department of Transport said it did not meet the criteria.
A council spokesman said: "This doesn't alter the fact that we will take action when incidents are reported to us.
"We launched a Taxi Strategy last year which includes the introduction of the Driver Improvement Penalty Point Scheme which penalises poor driver behaviour such as this."
A Department for Transport spokesperson said: "Disabled people must have the same access to transport services that others take for granted.
"It is unacceptable that a minority of taxi and private hire vehicle drivers continue to discriminate against wheelchair users."
Related Internet Links
The BBC is not responsible for the content of external sites.