Arnold sisters' anti-plastic campaign discussed by MPs in Westminster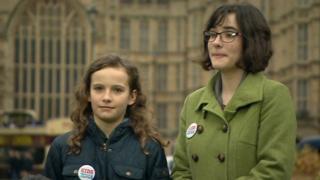 A campaign by two sisters from Nottinghamshire to encourage people to use less plastic has been discussed in the House of Commons.
Amy and Ella Meek set up Kids Against Plastic to highlight problems caused by plastic use.
They made a video offering tips on how to cut down at Christmas, leading to local MP Vernon Coaker raising the issue in Parliament.
Politicians praised the sisters for their work.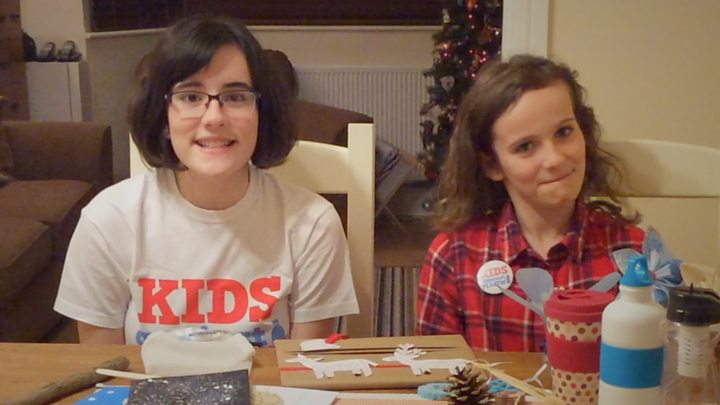 Amy, 14, and Ella, 12, hope to collect more than 50,000 discarded bottles by the end of the year and said they wanted their visit to Parliament to convince others to take action.
"Being children we have a larger impact because you're not used to seeing kids campaigning about environmental issues," said Amy.
"If the consumers decide that we shouldn't be using as much plastic and make the impact themselves, then hopefully the big chains will see that this is something that we do feel is important and then they'll make the changes."
Gedling MP Mr Coaker described the Meek sisters as "fantastic campaigners", and called for the environment secretary to be invited to make a statement and allow MPs to debate the issue.
"We've all been moved by Blue Planet [the BBC documentary series that highlighted plastic pollution in the oceans], and they want us to actually do even more," he told the Commons.
Andrea Leadsom, leader of the House of Commons, said the government was working to cut plastic pollution.