Nottinghamshire school summer holidays to be cut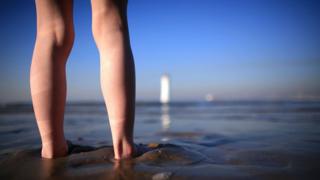 School summer holidays are to be cut by a week in Nottinghamshire, with the October half-term break extended.
The county council agreed the move, which was backed by 60% of parents but opposed by a majority of teachers.
Supporters say the change - which also includes a fixed spring break - stops pupils being tired before Christmas by shortening the autumn term.
It will come into effect in the 2019/20 school year, six years after Nottingham City Council made similar changes.
Live updates and other stories in the East Midlands
A consultation received more than 6,300 responses, with 2,951 of 4,937 parents in favour, while 55% (787 out of 1419) of teachers preferred the status quo.
'Ridiculous idea'
The plans have not gone down well with everyone.
Gordon Brown, from Arnold, said: "What a ridiculous idea. Clearly hasn't been thought through properly.
"As a small business I now have to juggle four people's holidays into only five weeks, and what is the point of having kids off school for two weeks in cold and miserable October?"
Mother-of-two Katie Leeming said: "October is my most hated half-term. Wet, cold weather, fighting kids and cabin fever. Much prefer warm, summer park days."
The council's children and young people's committee chairman, Philip Owen, said: "Overall the figures support this change and we had a significant response to the consultation.
"The two-week break in October will hopefully benefit younger children feel less tired during the autumn term, so that they can approach the Christmas period still able to function effectively in their studies."
Foundation, trust, voluntary-aided schools and academies are responsible for setting their own holiday patterns but "by and large" follow the council's lead, said Mr Owen.