Nottingham South MP backs stillborn call for law change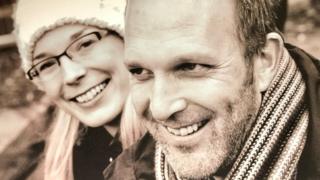 An MP is backing a couple's call for coroners to investigate stillbirths after claiming their baby's death was "completely avoidable".
Jack and Sarah Hawkins believe there were "gross errors and mismanagement" in their care, which led to Harriet's death.
Nottingham South MP Lilian Greenwood told parliament inquests would "identify preventable deaths".
Harriet's death is now the subject of an external investigation.
More stories from the East Midlands
The Hawkins, who are in Ms Greenwood constituency, lost their daughter after 37 weeks of pregnancy on 17 April 2016.
Harriet was delivered nine hours after dying at Nottingham City Hospital.
Ms Greenwood informed MPs that the parents were convinced her death was the result of a mismanaged labour and their concerns "were not listened to by hospital staff".
"They were told that a post-mortem had found that Harriet's death was caused by an infection and to try to move on," she said.
"Jack and Sarah are both health professionals. They knew that there was no evidence of an infection."
The Hawkins challenged the conclusion and a "serious untoward incident" (SUI) review was published, which the couple said "smacked of a cover-up" by the hospital.
This SUI review was deemed "unfit" and the results of a second are expected soon.
Lawyers representing the couple said there were "horrendous string of errors".
'Cover-up'
Under the current legislation, a stillborn child is not classed as a "deceased person", and therefore an inquest is not needed.
Addressing health minister Philip Dunne, Ms Greenwood said: "Will he also support the calls to broaden the jurisdiction of the coroner so that they are able, at the request of parents, to investigate a stillbirth?
"The coroner can play a vital role... in identifying preventable deaths and ensuring that lessons are learned and mistakes are not repeated."
Nottingham University Hospitals Trust (NUH) has "apologise unreservedly" and admitted "shortcomings".
"Had the shortcomings in care late in Sarah's pregnancy not been experienced, Harriet might be alive today," it said.
However, it does "not accept that NUH has conducted a cover-up".