CCTV footage of pedestrian hit by car in Nottingham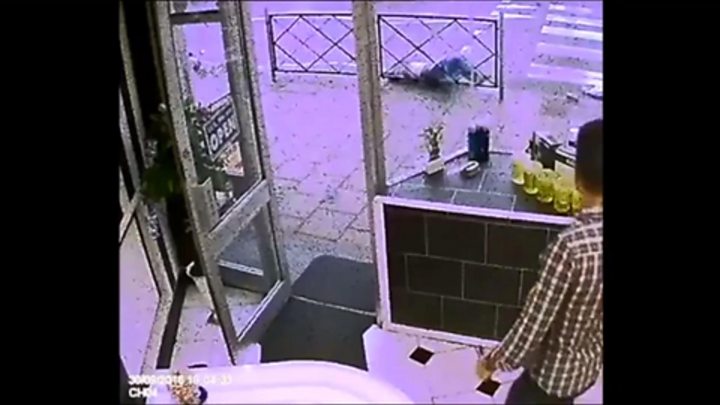 Shocking footage of the moment a pedestrian was hit by a car and flung into the air has been released.
The woman was slammed into railings by the car when she walked over a zebra crossing in Netherfield, Nottingham.
Nottinghamshire Police said she was taken to hospital but suffered only minor injuries. No-one was arrested.
Since the crash on Friday, there have been calls to install speed restrictions, as first reported in the Nottingham Post.
More on this story and others from Nottinghamshire
Emilia Baran said it sounded like two cars crashing into each other when the woman was hit, sending her shopping flying.
Mrs Baran's husband Bruce runs Eight Barbers which released its CCTV footage in a stark warning.
"It was really horrible, I keep having nightmares about it," she said.
"What if it had been a child? People drive too fast down here, the speed limit should be 20mph because it's only a narrow road and there are lots of pedestrians but everybody goes too fast.
"It's like a motorway, they should put up a speed camera."