Tribute for rugby player killed in Hungary car accident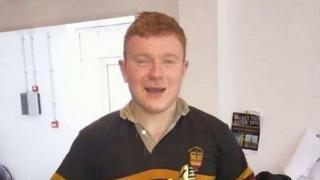 A minute's silence, followed by applause, will be held as a tribute to a teenage rugby player who died in a car crash in Hungary.
Conor O'Hara, 19, from West Bridgford, Nottinghamshire, was hit by a car in Budapest on Saturday.
Friends at West Bridgford Rugby Club described him as: "One of the greatest and most genuine guys the club have ever had."
The tribute will be held ahead of the match against Ashbourne on 9 September.
A statement on the club's website said: "We are all obviously devastated by the news, but this is a time we need to get behind each other and behind the family at this time."