Nottingham musician 'overwhelmed' by teeth appeal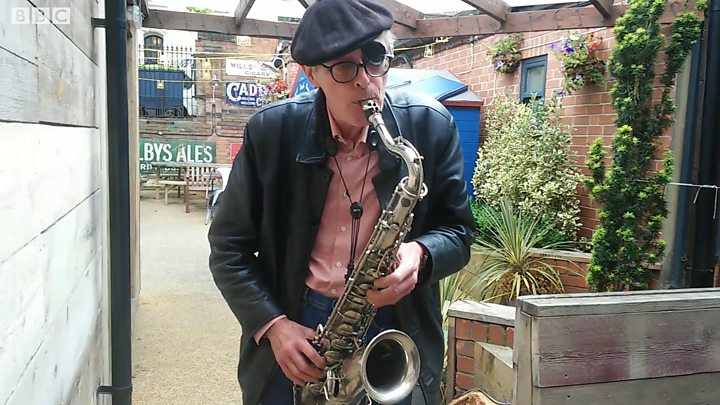 A popular busker who is facing a £16,000 dentistry bill said he is "overwhelmed" after friends said they would help him raise the funds.
Mogs Morgan, 65, has been playing saxophone on Nottingham's streets for 33 years but is struggling to perform due to his "loose" teeth.
Mr Morgan's friends have pledged to help him raise money for tooth implants so he can carry on making music.
The saxophonist said it was "mind-blowing" that people wanted to help.
He said: "My teeth are moving around like crazy, especially at the front which means I have trouble.
"When I put the reed in my mouth you've got to make the reed flap about, but my teeth are not in the bone, my bottom front teeth are moving around nicely in the gum with nothing holding them."
Mr Morgan said the implants his had dentist recommended were "mega expensive" at about £4,000 each and he could need four.
His friend, Crispin Oakes, said they planned to formalise a quote before the campaign launched an official fundraising website.
"Half of Nottingham knows who he is, I can't see why we shouldn't be able to do it, playing music is his life," he said.