Nottingham man in court over terrorism offences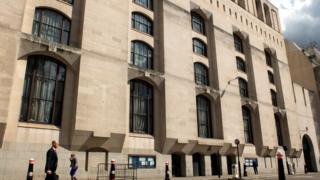 A man has appeared in court accused of terrorism offences.
Roger Smith appeared at the Old Bailey on four charges; three relating to making and having explosive substances and one of having a document for terrorist purposes.
The 46-year-old, from Summerwood Lane, Nottingham, who is on bail, denies the charges.
He will next appear in court in September with a five-day trial provisionally set for November.
Mr Smith was arrested by Nottinghamshire Police in October last year.
The charges against him include making an explosive substance some time between October 2010 and 2015 using 2kg (70oz) of black gunpowder.
He is also accused of having several other explosive substances in his possession and a copy of the Anarchy Cookbook Version 2000, which "has information likely to be used by a person preparing acts of terrorism".