Nottingham city leader slams 'ill-advised' police revamp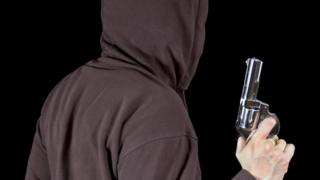 A move to scrap a police division has been labelled "arrogant" and "ill-advised" by the leader of Nottingham City Council.
A move to create a single-division structure across the county has been planned for several months.
Council leader Jon Collins is against the plans and fears the decision could mean a return to higher crime rates.
But, a Nottinghamshire Police spokesman said the number of city officers would not be reduced.
'Disappointed'
Mr Collins said he did not want to see a return to the early 2000s when crime was almost three times higher than currently.
At that time the area had a notorious reputation, following several high-profile shootings including the murder of schoolgirl Danielle Beccan in 2004 and Nottinghamshire jeweller Marian Bates.
Mr Collins denied he was concerned about the city being branded "Shottingham" again, but claimed a similar reorganisation in Leicester had a "dramatic affect" on the relationship between the police and the council.
"I am disappointed the police have gone ahead with this ill-advised reorganisation, arrogantly ignoring the views of partners and the public," he said.
The number of crimes in the city dropped from about 75,000 a year in the early 2000s - the last time the old system was in place - to the current level of 30,000 a year, he claimed.
He said the Labour-run council would challenge the decision.
The city's recently re-elected Police and Crime Commissioner Paddy Tipping has said the structural change was an "operational" one taken by the chief constable.
Mark Spencer, Conservative MP for Sherwood, said: "The chief constable is better placed to make those policing decisions than politicians.
"We should be concentrating on the criminals wherever they are and tracking them down... and getting the balance right."
A police spokesman said: "The public should see no adverse change in the service we provide whether they live in Nottingham or the county.
"We are expected to make further substantial savings which can only realistically be achieved through organisational change."