Queen's Medical Centre apology for not prescribing blood thinners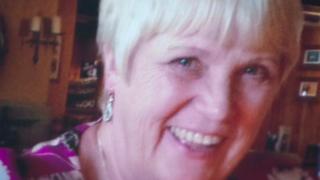 A hospital has apologised after failing to give anti-blood clot medication to a patient who then died.
Patricia Wilsdon had surgery at Nottingham's Queen's Medical Centre for a broken hip but was discharged without blood thinning drugs despite a history of the problem.
Four weeks later the 65-year-old died from a blood clot on her lung.
An inquest heard it was a mistake not to prescribe the drugs but they may not have saved her life.
Mrs Wilsdon had suffered from deep vein thrombosis - when a blood clot forms, usually in the leg - after a hip operation two years ago and, following an operation, was given blood thinners.
In October she needed surgery again but this time she was not given the drugs after she was discharged and she died of a massive blood clot on her lung.
An inquest in Nottingham heard that a consultant had raised the question of blood thinners but this was not followed up nor was it picked up by the junior doctor who discharged her.
But the hearing was also told that it would be very difficult to know if she would have survived if they had been prescribed.
In a statement, Nottingham University Hospitals said it had introduced a new system to make it easier to spot patients who may need anti-blood clot medication.
Alun Harcombe, divisional director of medicine, said: "We apologise to the family of Mrs Wilsdon for the shortcomings in the care she received.
"Whether the medication would have prevented the blockage is very hard to know but due to her previously suffering deep vein thrombosis, it should have been administered following her discharge in October."
Heidi Connor, assistant coroner for Nottinghamshire, recorded a narrative conclusion that Mrs Wilsdon suffered a fatal pulmonary embolism after surgery for a hip fracture.
Mrs Wilsdon's family said they were "relieved" there had been an acknowledgement of human error but accepted doctors were under pressure and they hoped lessons would be learned.