Roy 'Chubby' Brown show banned by council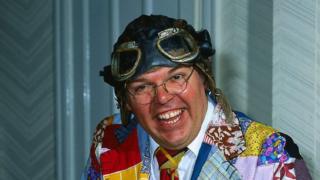 A venue has been ordered to cancel a show by comedian Roy "Chubby" Brown because a council said it did not want "to be associated" with him.
Ashfield District Council in Nottinghamshire said the comedian's material was not "appropriate" for its Festival Hall venue in Kirkby.
The Nottingham Post said there had been mixed views about the cancellation.
One councillor, Tom Hollis, said it was "simply crazy" to bar a well-known performer from coming to the area.
The comedian has gained thousands of fans for his so-called "blue" style of humour, but some critics say that his act is "crude", and he rarely appears on mainstream television.
But Mr Hollis said: "He doesn't really believe the things he says - it's an act. It's not as if the BNP were planning a march. The guy gives a lot of money to charity."
"I think it's ridiculous, we should be encouraging acts to perform," he said. "We all know what he does, we all know the kind of thing he does. We as a council shouldn't be running people's lives."
The comedian was almost prevented from appearing in Oldham in 2006 after the council decided his material was "offensive" and "unsuitable" - but it later overturned the ban.
The event in Kirkby was due to take place on 22 October but tickets had not yet been put on sale.
"The council does not feel that the booking was appropriate for a council venue and not one that it wished to be associated with," the council said in a statement.
"Roy 'Chubby' Brown is quite able to perform in a non-council venue in Ashfield."