Desmond D'Mello: High Court extends dentist's suspension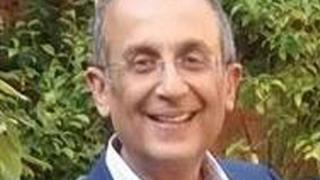 The dentist at the centre of the "biggest recall in NHS history" has had his suspension extended by a further eight months.
The High Court decided to extend Desmond D'Mello's statutory 18-month suspension, following an application by the General Dental Council (GDC).
A date for Mr D'Mello's fitness to practise hearing has not been set.
The dentist, from Nottingham, was originally suspended in August 2014 over hygiene concerns.
His interim suspension had been due to expire on 26 February 2016.
About 22,000 patients were recalled and many tested for HIV and hepatitis.
A total of 4,526 of Mr D'Mello's patients from the Daybrook Dental Practice in Nottingham were also screened for blood-borne viruses.
The dentist's alleged failings include reusing dirty gloves and failing to decontaminate dental instruments.
Jonathan Green, director of fitness to practise at the GDC, said: "The order which ensures Mr Desmond D'Mello will remain suspended pending his GDC hearing has been extended by the High Court until 26 October 2016.
"The date of Mr D'Mello's fitness to practise hearing is still to be confirmed but is likely to take place in the summer".
The most severe sanction available to the council would be a ban on Mr D'Mello practising dentistry in the UK for five years.