Operation Daybreak: Man jailed for child rape and indecency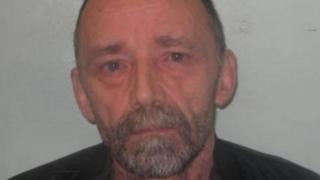 A man has been jailed after admitting multiple charges of rape and indecency with a child.
Ivor Bethell, 62, was handed a 15-year prison sentence and will spend another four years on licence upon his release.
Bethell's crimes came to light following enquiries as part of Operation Daybreak, set up originally to investigate historical child abuse at Nottinghamshire children's homes.
However, his offences are not related to abuse in children's homes.
Updates on this story and more from Nottinghamshire
Nottinghamshire Police said Bethell, of Barnhill Road, Wembley, is the first person to be convicted under Operation Daybreak.
Det Insp Rob McKinnell, from the force, said: "Bethell subjected his victim to frequent sexual assaults, despite knowing full well that she was a child and below the age of consent.
"He is an extremely dangerous man who has previous convictions for serious sexual offences against children.
"What cannot be overstated is the courage of his victim to disclose what happened to her more than 30 years ago."
A restraining order and sexual harm prevention order - which forbids Bethell from having any contact with any girl aged under 16 - were also granted at Nottingham Crown Court.
Operation Daybreak
Nottinghamshire Police's investigation, Operation Daybreak has centred around the Beechwood care home in Mapperley
More than 100 complaints of abuse have been investigated, dating back to the 1960s
The force said it was "one of the largest" criminal investigations in its history with potentially more than 150 abusers
Actress Samantha Morton claimed in September 2014 she had been abused at Nottinghamshire care homes as a teenager. She was due to speak to police in October
PCC Paddy Tipping, a social worker in the 1970s, was interviewed as a witness in December
Information from an FOI request in May 2014 revealed the city and county councils had paid £250,000 in compensation to 26 former residents and a "significant" number of other claims were being considered