'Porn obsessed' man filmed women and children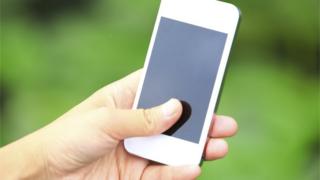 A "pornography obsessed" man who spied on women and children - photographing and filming them with his phone - has been jailed for 12 years.
Thomas Leonard was caught when someone mistook him for a burglar on a shed roof after he had climbed up to film a semi-naked girl asleep on her bed.
Police found almost a million indecent images of children and pictures of child sex abuse on his laptop.
The 23-year-old, from Nottinghamshire, also had sex with a 14-year-old girl.
Filmed in playgrounds
Leonard, of Bracken Avenue, New Ollerton, admitted 21 charges and was sentenced at Nottingham Crown Court on Monday.
Det Insp Pete Quinn, from Nottinghamshire Police, said Leonard's behaviour was extreme.
"I've been dealing with these offences for some time and this is the first case I've known of somebody going to these lengths," he said.
"Leonard was obsessed with sex and pornography. It pretty much defined his life and defined what he did, day-in day-out."
Police found hours of footage on his phone, including children in playgrounds and women he had followed in public.
Potential danger
"It was clearly something he took some sexual gratification from," said Det Insp Quinn.
"Some of the footage would be an adult female some distance away and maybe the camera would pan down to himself."
Leonard had sex with a 14-year-old girl he groomed on Facebook, but Det Insp Quinn believes he would have sexually assaulted a random woman or child if he had not been caught.
When his home was searched in October 2014 police found more than 900,000 indecent images of female children on his laptop, including images he had downloaded and some he created himself.
Some of the images were "pseudo" images, which he created by doctoring photos to make them pornographic.
There were so many indecent images that only a small percentage could be categorised, but they included more than 500 classed as Category A - the most serious type.
The 21 charges were:
Six counts of making indecent photographs or pseudo photographs of a child
Causing or inciting a female child under 13 to engage in sexual activity
Four counts of recording a person doing a private act
Two counts of possessing incident photographs or pseudo photographs of a child
Exposure
Trespass with intent to commit a relevant sexual offence
Taking indecent photographs or pseudo photographs of a child
Sexual activity with a female child under 16, no penetration
Four counts of sexual activity with a female child under 16, with penetration