Amber Peat: Police response under investigation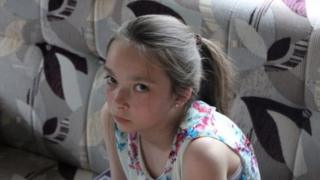 The police response to the disappearance of a 13-year-old from Nottinghamshire, who was subsequently found dead, is being investigated.
Amber Peat left her Mansfield home on 30 May and her body was found less than a mile away three days later.
The Independent Police Complaints Commission (IPCC) said it was looking at how officers responded to reports of public sightings.
Amber's family has been informed of the development, it said.
Amber left home after an argument and police have said her death was not suspicious.
Hundreds of local residents took part in searches and her parents made a television appeal for her to return.
'Thoroughness of response'
Her body was found in a small area of undergrowth close to footpaths, busy roads and houses.
At the opening of an inquest into her death, coroner Mairin Casey said hanging was the "most likely" cause of death. The hearing was adjourned until a later date.
A spokesman for the IPCC said: "We are conducting an independent investigation into Nottinghamshire Police's response to the missing persons report concerning Amber Peat.
"The investigation is in its early stages and we have made initial contact with Amber's family to inform them of our investigation.
"We are looking at reports of public sightings of Amber and the thoroughness and appropriateness of Nottinghamshire Police's response to these sightings."
A Nottinghamshire Police spokesperson said: "We made a voluntary referral to the IPCC and will fully support their investigation.
"Referrals like this are part of standard procedure for cases with such high public interest, we do this to ensure transparency."